Nerd Block has revealed box spoilers for the Arcade Block January 2016 video game box. The January Arcade Block has EXCLUSIVE Street Fighter and Mortal Kombat collectibles!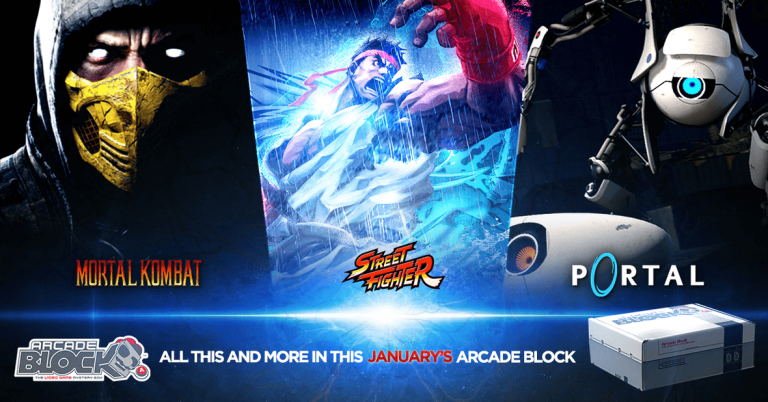 A storm is approaching this January as two titans of the fighting game genre battle for space inside Arcade Block! Prepare for the ultimate fight as we unleash a killer combo with an EXCLUSIVE bone-crushing item from Mortal Kombat and follow up with the powerful Hadoken of a Street Fighter V surprise!
Arcade Block's January box also has items from Portal, Super Mario Bros., Metroid and Pokémon!
What do you think about the January 2016 Arcade Block spoilers? Subscribe by January 25, 2016 to reserve the January Arcade Block!
Arcade Block January 2016 Big Boss Block Reveal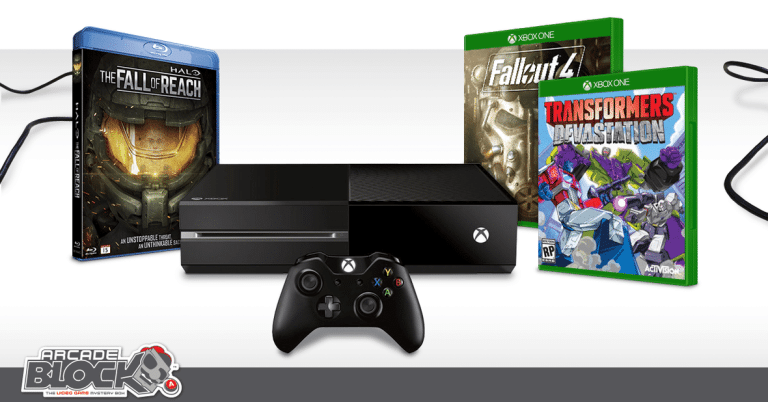 Each month, one random Arcade Block subscriber is chosen to win a Big Boss Block prize. The January Big Boss Block prize pack includes:
Xbox One Console
Transformers: Devastation for Xbox One
Fallout 4 for Xbox One
Halo Fall of Reach Blu- Ray
Arcade Block Coupon Code
Join Arcade Block now and save on your first video game monthly box! Use Arcade Block coupon code SAVE15 to save 15% off the first month of new monthly Sci-Fi Block subscriptions. Save up to 25% with multi-block and multi-month subscriptions!