Arcade Block has revealed the first box spoiler for the Arcade Block May 2015 block. Every month, Arcade Block send a monthly subscription box filled with video game themed gear and collectibles.
The May 2015 Arcade Block will feature a Metal Gear Solid item!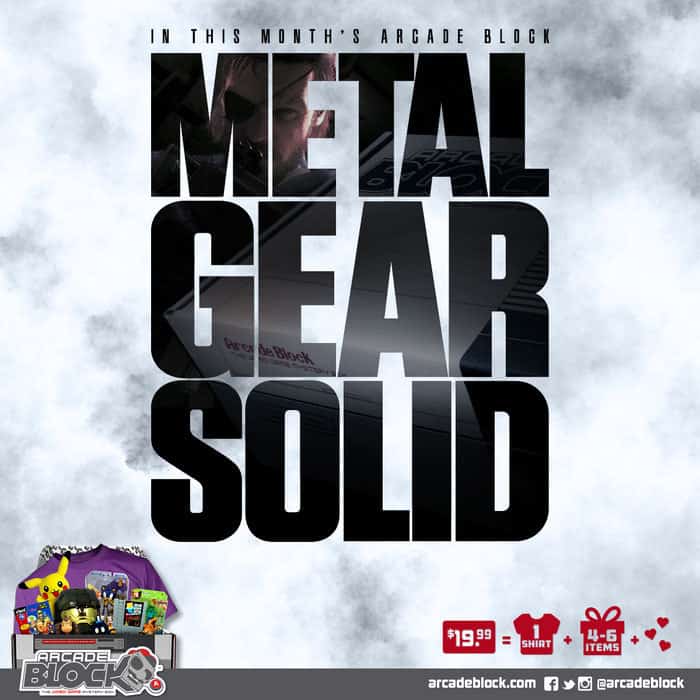 Heads up: Something has snuck its way into May's Arcade Block. It's a Metal Gear Solid item that will allow fellow fans to spot you. END TRANSMISSION
Are you excited about the first Arcade Block May 2015 box spoiler?
Arcade Block Coupon Code
Save 10% off the 1st month of new monthly Arcade Block subscriptions  when you use Arcade Block coupon code SUPERHERO at checkout.Save up to 25% with multi-month and multi-block subscriptions!