Nerd Block has released the first Arcade Block September 2015 video game subscription box spoiler. Arcade Block delivers $60+ worth of video game collectibles plus a gamer t-shirt every month.
The September Arcade Block will include a The Legend of Zelda item!
The hero's journey is a story that repeats every generation, and this month Arcade Block is offering a trip to Hyrule for a fresh look at the iconic and influential gaming franchise, The Legend of Zelda.
What do you think the first September Arcade Block item could be?
Subscribe by September 25, 2015 to reserve your September Arcade Block gamer subscription box.
Arcade Block Free Welcome Box Offer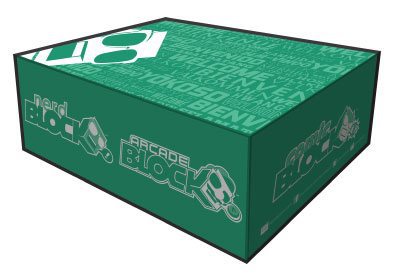 For a limited time, new Arcade Block subscribers will receive a FREE welcome box with any new subscription! The Welcome Block is a special limited-edition box from Nerd Block that includes a sampling a collection of some of the amazing nerd, video game and horror products that Nerd Block ships every month from their line of monthly subscription blocks.
Every Nerd Block Welcome Block has a $20 value and is yours FREE to any new subscriber to Nerd Block Classic, Arcade Block, Horror Block and Comic Block.
Subscribe to Arcade Block to claim your FREE Nerd Block Welcome Box today!