The makers of Nerd BLock and Nerd Block Jr. also have a scary subscription box – Horror Block. Nerd Block's Horror Block delivers gruesome horror toys every month and we have a few box spoilers for the horrific items in the August 2014 Horror Block!
The August 2014 Horror Block features a Saw item: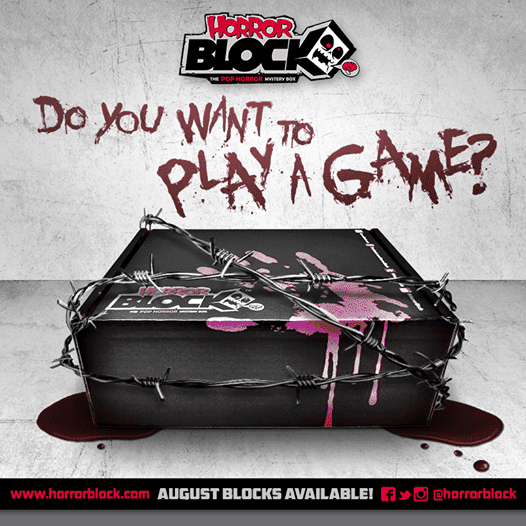 The August Horror Block also includes an item to help survive zombies.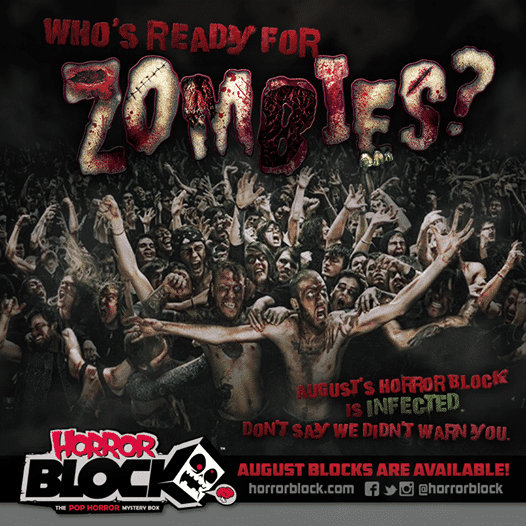 Horror Block Beast Block
One randomly selected Horror Block subscriber wins a special Beast Block every month. Check out the amazing prizes in the August Horror Block Beast Block: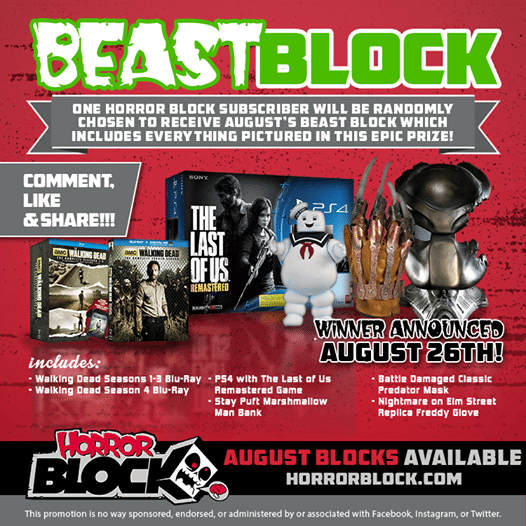 Walking Dead Season 1-3 Blu-Ray
Walking Dead Season 4 Blu-Ray
PS4 with The Lst of Us Remasterd Game
Stay Puft Marshmallow Man Bank
Battle Damaged Classic Predator Mask
Nightmare on Elm Street Replica Freddy Glove
Horror Block Coupon Code
There are just a 3 days left to subscribe to the August Horror Block (boxes start shipping on August 25th.) Use Horror Block coupon code SUPERHERO to save 10% off new Horror Block subscriptions!