This month, Love with Food launched their Love with Food Gluten-Free Snack Box – a monthly box delivering delicious gluten-free snacks that are also all natural or organic. We have our first look at box spoilers for the August 2014 Love with Food Gluten-Free box!
Spoiler #1: Jules Cookie Mix
The cookie mix you've been wishing for: Contains 1.3 pounds of mix, enough for more than 60 gluten free cookies that you can customize with your own chocolate chips, dairy-free chips, peanut butter chips, or just savor these light, never-gritty cookies plain.
Spoiler #2: Multigrain Redwood Smoky BBQ Chips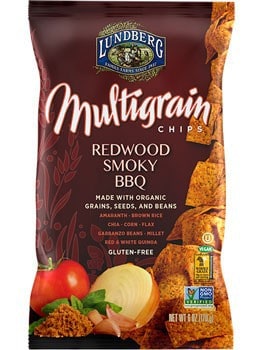 The unique blend of grains and smoky BBQ flavor make this chip a classic. We've taken our first love, organic brown rice, and blended it with organic favorites like red and white quinoa, amaranth, corn, and millet, and we couldn't resist tossing in some garbanzo beans, chia, and flax seeds. Then we added some smoky BBQ to spice up this light and crunchy multigrain chip!
Spoiler #3: Nutty Rice Bites with Blueberries
Satisfying bite-sized cluster bursting with flavor. Simple, healthy ingredients to keep you going – wherever your day leads you. Life is complicated, but your snacks don't have to be.
Which snack are you most excited to try from the August Love with Food Gluten-Free box?
Ready to try the Love with Food Gluten-Free box? For a limited time, use code FBADGFCH to save 50% off your first Love with Food Gluten-Free box!