We have our first look at the limited-edition beauty products in the August 2017 Deck of Scarlet beauty palette! Deck of Scarlet is a bi-monthly, beauty subscription service that partners with a YouTube vlogger to create a unique, limited edition makeup palette featuring full-size beauty products. The Deck of Scarlet August 2017 Edition No. 3 palette was created in partnership with Nazanin Kavari.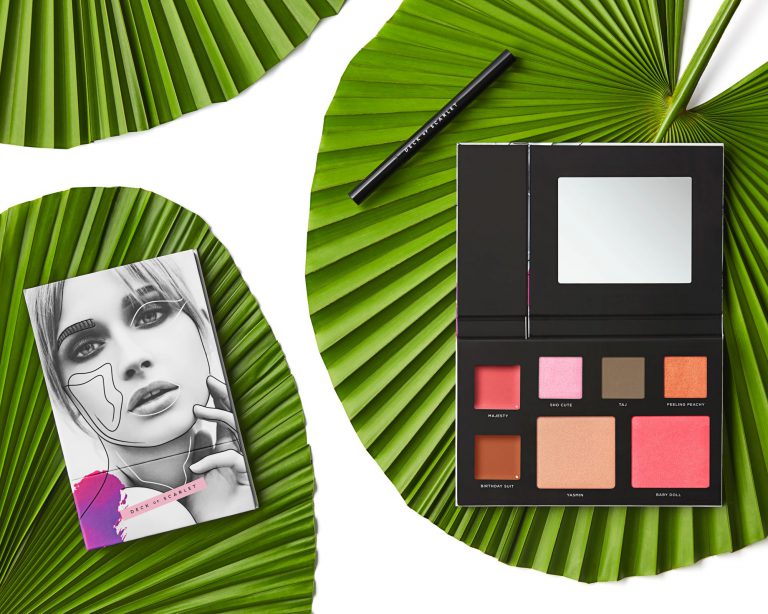 Time to play! Put a little flirty fun up your sleeve with this hand of vibrant, perked-up pinks and airy pops of peach. Lips kissed in Majesty are seductive without coming on too strong while eyes are Feeling Peachy, with a devil-may-care flair. Any way you wear them, these carefully curated, high-impact shades mix and match to effortlessly express your most optimistic attitude. Recommended for brunch with the girls, fizzed with endless pink champagne. Are you coming?
August 2017 Deck of Scarlet Spoilers
The Nazanin Kavari August Deck of Scarlet Palette has: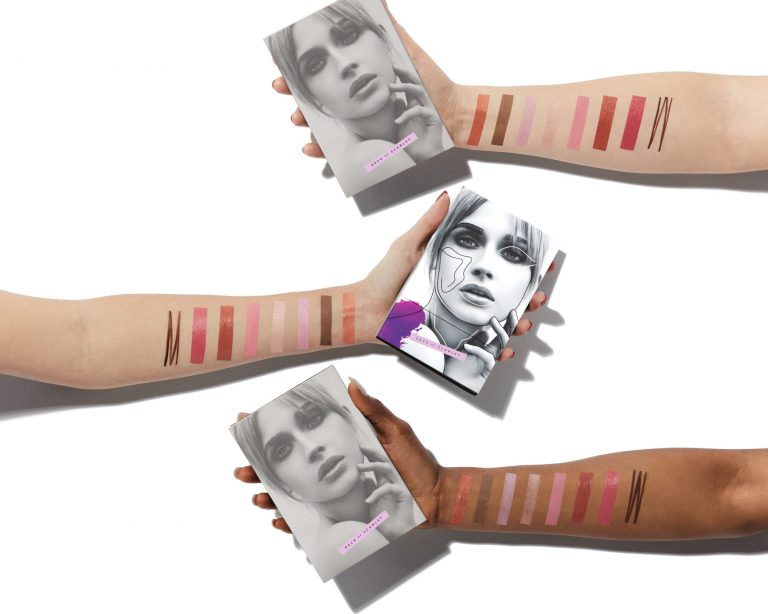 Face Pigment in Sho Cute
Eyeshadow in Taj
Eyeshadow in Feeling Peachy
Highlighter in Yasmin
Cheek Color in Baby Doll
Lip Color in Majesty
Lip Color in Birthday Suit
Long-lasting Liquid Eyeliner in Koko Kavari
Get your August Deck of Scarlet beauty palette before it sells out. Subscribe today and get $150 of beauty products for just $29.95 + FREE shipping every other month.
What do you think about the Edition 3 August Deck of Scarlet makeup palette?