Love With Food has just announced the August 2017 Love With Food spoilers! Every month, Love With Food delivers delicious snack subscription boxes filled with healthy, all-natural or organic, or gluten-free snacks. The Love With Food August 2017 snack box theme is Believe You Can.
August in an exciting month – the last weeks of summer and preparing for fall. Many of us are getting ready for Back to School, whether we're going to college or sending our kids to elementary school. We thought we'd send you nutritious snacks full of fruits and proteins to fill those lunch boxes and to inspire you to achieve your goals…that's why our August Box is called…"BELIEVE YOU CAN!" We believe you can do whatever you set your mind to!
August 2017 Love With Food Spoilers
Here's a sneak peek at the healthy snacks in the July 2017 Love With Food gluten-free, tasting box and deluxe snack subscription boxes.
Spoiler #1: Barney Butter Smooth Almond Butter – All Love With Food Boxes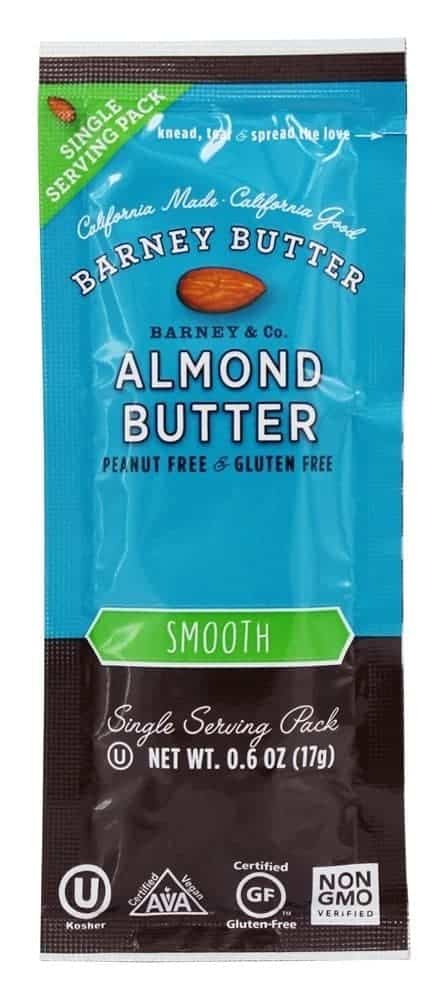 The "original" Barney Butter, created as a healthier alternative to peanut butter, we call it the "gateway" almond butter. This is THE one that will get that stubborn peanut butter lover to make the healthy swap. The secret? Our signature move – a "blanched" almond!
Spoiler #2: dang Coconut Chips – Love With Food Tasting and Deluxe Boxes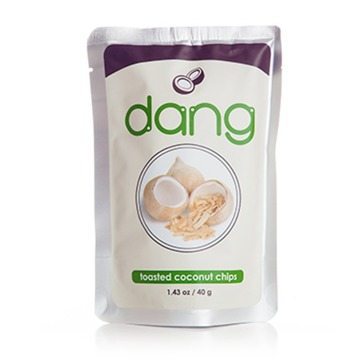 Got a 3pm cookie craving? Grab some crunchy, award-winning coconut chips instead. Made from the nutrient-packed copra, or meat of the coconut, our toasted coconut chips are a delicious snack and versatile topping. We sprinkle them on salads, oatmeal and yogurt. With a classic sweet, nutty flavor they go with everything so don't be shy about putting them on your smoothies, granola or even ice cream.
Spoiler #3: Revolution Foods Dinner Hero Kit – Deluxe Love With Food Boxes.
three steps & you're a hero! First, cook the brown rice blend. Second, sauté your protein. Once cooked through, add a punch of flavor with our Hero sauce and spices. Third, spoon into four bowls and consider serving with a side of veggies. Congrats, you're the hero you were destined to be.
Join Love With Food by August 1, 2017 to get your August Love With Food box!
Are you excited to try the snacks in the August 2017 Love With Food monthly boxes?
Find out what's in the August 2017 Sneak Peek – SPOILERS!
Love With Food August 2017 Promo
Save on your 1st box of healthy snacks! Click here to save 40% off your 1st Love With Food Deluxe box. Your 1st box is just $11.95 + free shipping after savings!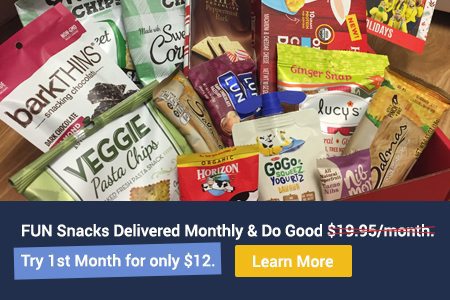 Want Gluten-Free snacks? Click here to save 25% off your 1st month of gluten-free snacks deliveredwith the Love With Food Gluten-Free box subscription.