Fill your cup with freshly roasted Seattle coffee, delivered to your door with Bean Box. For a limited time, sign-up for the Bean Box Free Trial and get your 1st Bean Box FREE.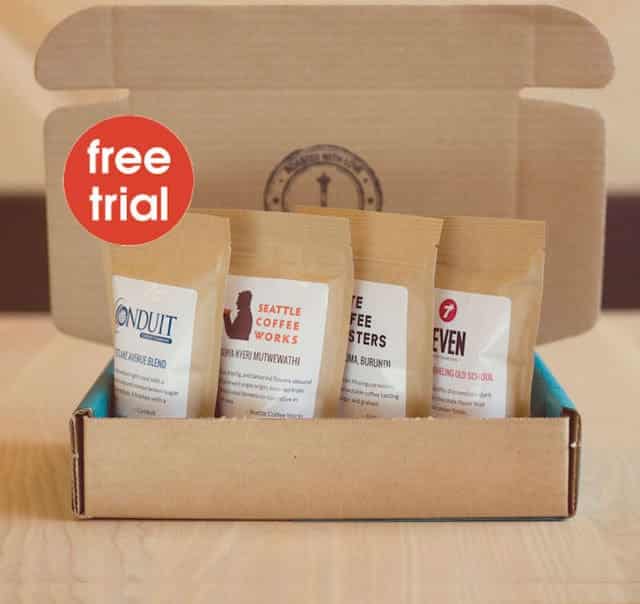 Your trial Bean Box includes four unique hand-picked coffees, delivered fresh to your door. After the Bean Box Free Trial, you'll receive a new coffee box each month for $20, with free shipping in the US.
Start enjoying your coffee at its peak with freshly roasted coffee from Bean Box. Join the Bean Box Free Trial and Get Your 1st Bean Box FREE Today!
Free trial offer expires April 18, 2015.