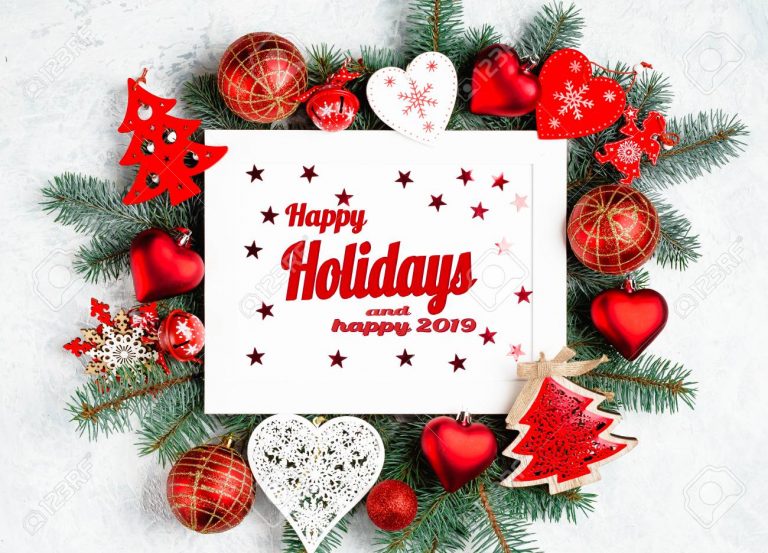 As holidays draw closer, we all know how hard it can be to find the perfect gift for everyone on your list. Everyone has their own interests and styles and there are so many options out there in today's world for people. These subscriptions can simplify your shopping for the loved ones in your life who enjoy a good game whether it be tabletop or other.
1. UnboxBoardom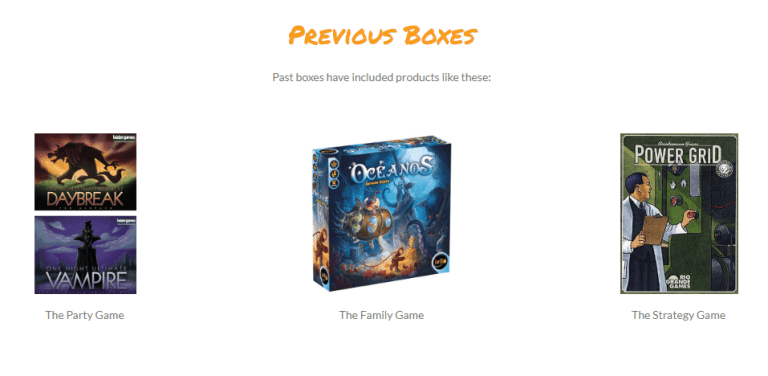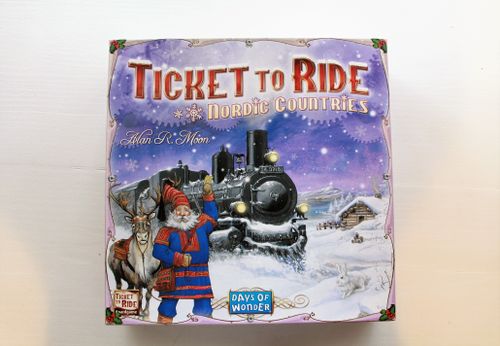 UnboxBoardom is an amazing subscription that is one of the only to deliver full sized tabletop board games. I love that this subscription has options. If the person you are gifting it to knows board games and wants to get a say in the process you can choose the subscription plan that provides choices and lets them choose their own game from the selected three. However, if you just want a surprise all around, you can choose the option to trust the experts and your giftee will receive a specially chosen gift for them! This subscription is one I will recommend to every person I know who loves games as a gift for them-self or a loved one this holiday season. The owner and creator of the company, Phil Jacobs, shared with me some of his favorite games to play with family and friends as well as games he would love to receive as a Christmas gift this year. Some of the games he listed as his favorite family games to play around the holidays were Ice Cool, Ticket to Ride: Nordic Countries, and Holiday Fluxx. I can speak for myself and say that I know Ticket to Ride is an incredible game to play with others, although I have never played the Nordic Countries version. But just look at the box (pictured above)! You can not get much more holiday feel than that. some of the games that Phil listed as games he would love to receive are also on my Christmas list! Specifically Wits & Wagers, Codenames, and TransAmerica. This is just confirmation for me and anyone you gift this box to, that they really do know and care about the games that you receive with a subscription. They are games they play or would love to play. As an added bonus, if you buy this gift for someone on your list, be sure to use the code FSBHOLIDAY for free shipping on your first order! A subscription is just $30 for a months subscription!  I know who I will be gifting this subscription to, and if you do too, just click here and take care of part of your list!
2. Dream Dice Club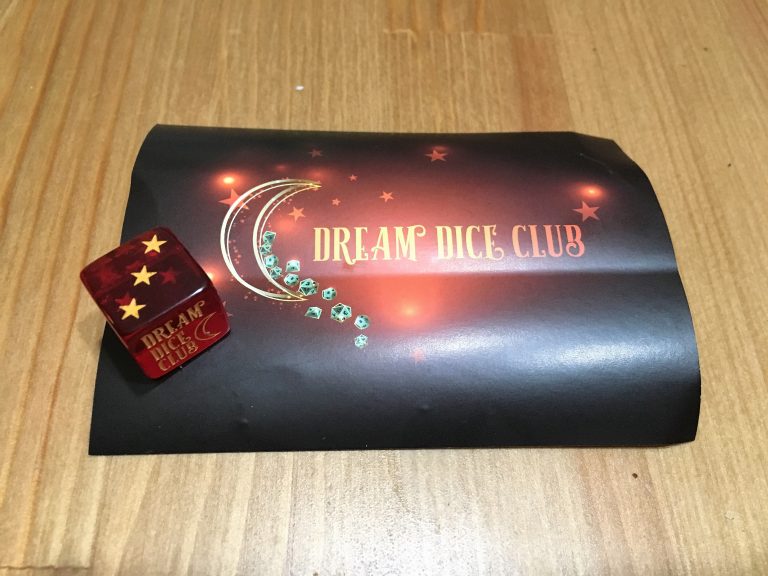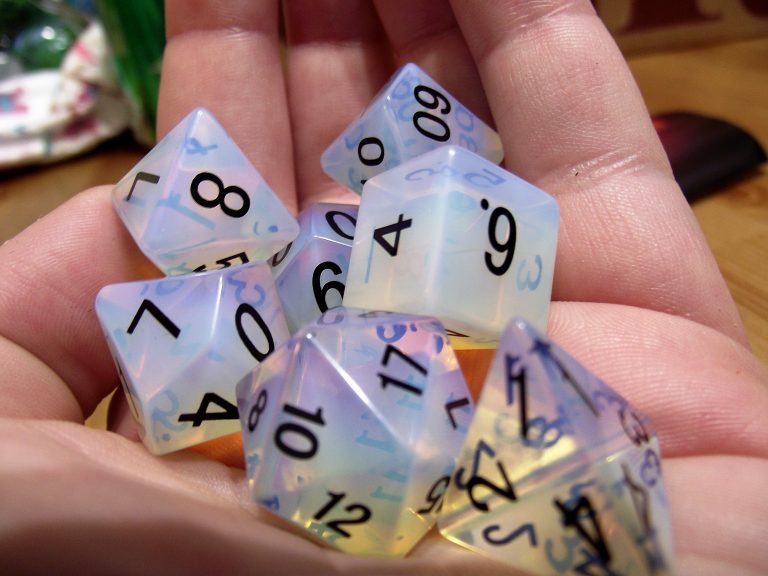 There are many games today that require die as part of the game play. Dream Dice Club is the best Christmas gift for the Dice Goblins in your life. They have multiple levels depending on what style you want. You can gift the Apprentice for the more simple die for $15 a month, the Epic for more upgraded die like metal for $30 a month, or the Game Master for the top quality die like natural gemstone for $50 a month! The die pictured above are the Opalite set I received from Dream Dice Club a few months back and they are my official favorite set I own. These just show why this would be the perfect subscription gift for a gamer in your life. The quality they deliver paired with the love put into these dice solidify these as one of the best Dice subscription boxes out there. I would love to receive these as a Christmas gift and if you know who you would gift an incredible Dice subscription to click here and act quickly!
3. Dungeon Crate

The last gift I will talk about in this article is the perfect subscription to gift to the Dungeons and Dragons lover in your life. This is a company who know what they are doing and gives quality with each and every box and item. Each box has a theme which means even moreso that it would be the perfect gift for Christmas. I am eager to see what they have planned for the Christmas box. The picture above shows some of what can be in a months box, for the incredibly low price of $35. Each month comes with encounters that were written specifically for the crate, some even being written by the owner, Wayne Brekke. Wayne and his team also give a personal feel with weekly lives and constant updates on the Dungeon Crate Facebook page. You can know the box will arrive in time for the holidays and will arrive packaged with love. I am actually waiting for my November box to arrive today! The Halloween box from October is a prime example of how they curate exactly for the month with a perfectly spooky Halloween box. Dungeon crate is the #1 gift you can give to a Dungeons and Dragons lover in your life. If you catch it in time they also will be having a super special super amazing Black Friday Live!! Has someone popped into your mind while reading this who you want to gift it to? Well click here and act quickly!
Each and every one of these three boxes would be an amazing gift, perfect for the gamer's in your life. Do not hesitate to choose any of these companies as a gift for the holidays because there is no doubt in my mind that any of these amazing subscriptions will be the gift to bring the largest smile to your friends and families faces. They each deliver quality and quantity as well as the personal touch a gift requires. Happy Holidays from your Find Subscription Box team!