Discover the best healthy snacks, beverages, and lifestyle items every month when you join the Bestowed subscription service. Bestowed has released their first July 2015 Bestowed box spoiler!
The Bestowed July 2015 box will include Align probiotic supplements.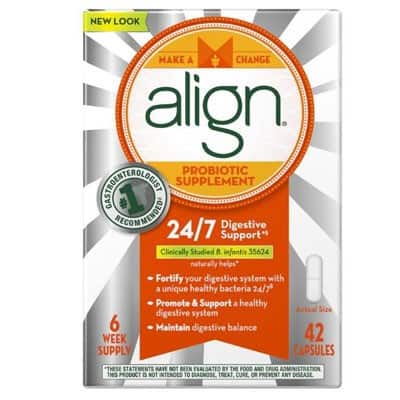 Align probiotic supplement naturally helps promote & support a healthy digestive system and also fortifies with healthy bacteria 24/7*§. Probiotics are good bacteria essential for many vital body functions, including healthy digestion. Align is the #1 gastroenterologist recommended probiotic brand, 7 years running‡.
Have you used probiotic supplements before? What do you think about the first July Bestowed box spoiler?
Bestowed Coupon Code
For a limited time, save 10% off new Bestowed subscriptions when you use Bestowed coupon code LOVEHEALTHY at checkout.