Experience the world through gourmet foods delivered to your door for just $39 or less every other month with Try The World. Each Try The World gourmet box features local and authentic delicacies from a different country. For a limited time, you can "taste" two countries for the price of one! Get a FREE Try The World Paris Bonus Box with New Try The World Subscriptions when you purchase through this Try The World BOGO Offer link.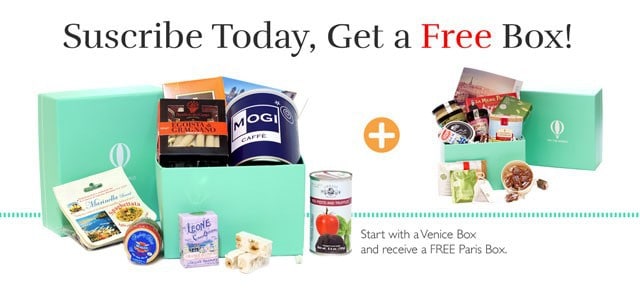 Subscribe today and your first Try The World will take you to Venice! Along with the FREE Paris Box, that means you'll sample both Italy and France with this BOGO offer!.
Hurry, this offer will end soon. Subscribe to Try The World and Get Your FREE Paris Bonus Box today!
Which countries would you like to "taste" with Try The World?