We have new box spoilers for the Bulu Box August 2015 health and fitness subscription boxes. Bulu Box delivers a monthly sample box of vitamins, supplements, and other health products to help you reach your weight and fitness goals.
Here are 3 of the products included in the Bulu Box August 2015 box:
Box Spoiler #1: Manitoba Harvest HempPro 70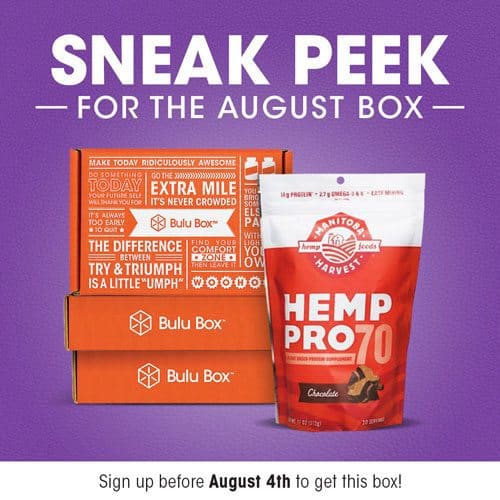 Manitoba Harvest's HempPro 70 is a plant-based protein that gives you 20 g of protein per serving! This protein is water soluble, making it easy to mix into a drink, yogurt, cereals, or anything else your taste buds crave.
Box Spoiler #2: ips Chips with Protein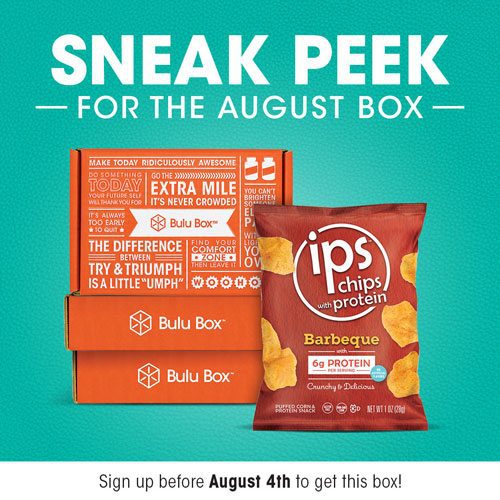 Using our patent-pending Pressure-Puff process (we love saying that), we've created a chip that is so incredibly light, crispy, and delicious, you won't believe you're getting healthy protein in every bite. In fact, each one ounce serving of ips contains six grams of protein. How's that for a satisfying snack?
Box Spoiler #3: Movit Energy Gummies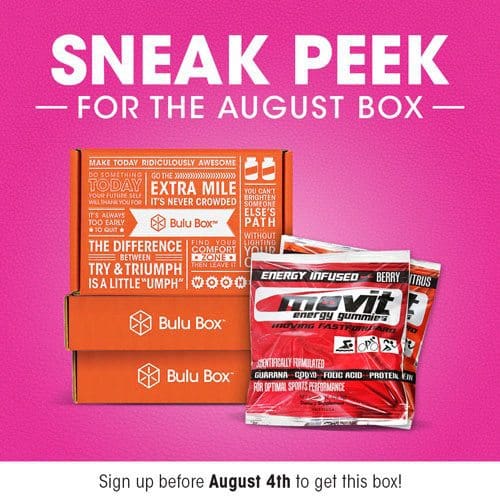 Movit Energy Gummies are specially formulated by athletes with the goal of creating an energy gummies that isn't just packed full of sugar. These energy gummies are made with real nutria-science to fuel your body. Perform at your optimum level with these energy gummies; take before or during your next workout for a blast of flavor and a jolt of energy.
Which August Bulu Box spoiler are you most excited to try?
Bulu Box $5 Box Offer
Save 50% off ANY Bulu Box subscription when you use Bulu Box coupon code FSB50 at checkout and get your monthly Bulu Box for $5 or less a box!