Cate & Chloe has announced the theme and box spoilers for the Cate & Chloe VIP Box June 2017 jewelry subscription boxes. With subscription plans as low as $19.99/month, Cate & Chloe VIP box delivers on-trend jewelry pieces right to your door. The June Cate & Chloe jewelry subscription box theme is Summer Lovin'.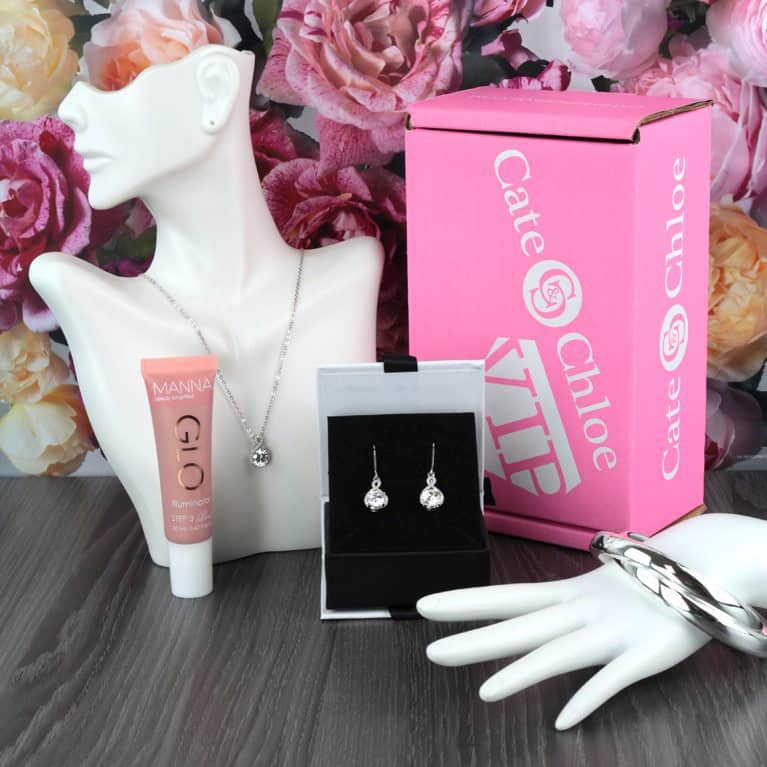 Summertime is here and the best is yet to come, for every summer has its own story and adventure. Spending every day with those who matter most, on a family vaca or going on weekend road trips with your friends, tis the season to un-wind. Whether you are digging your newly manicured toes into the sand and catching some rays or hanging outside by pool at the family BBQ, let's not forget about Dad. For it is he who helped raise and protect you, taught you life's tough lessons, and will always be there for you. So, the next time you are at the beach, as the waves kiss your feet but before you jump into the sea, remember to tell daddy "I love you."
Cate & Chloe VIP Box June 2017 Spoiler
Cate & Chloe has also announced VIP beauty perk in the June Summer Lovin' Cate & Chloe VIP Box. Every box has a Manna Kadar Beauty GLO Illuminator – a $29 free gift value!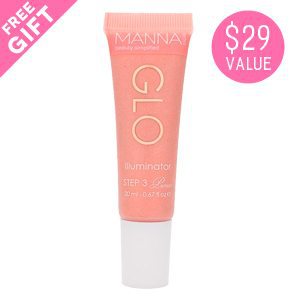 We're happy to announce that we are partnering with Manna Kadar Beauty, make up that is simple and functional, yet fashion forward and fun! Manna Kadar's NEW Sheer Glo is an incandescent liquid that lights up the skin with an all-over radiance. Just mix with your foundation or wear alone to provide a youthful glow and dewy finish. Use on face and/or body and get glowing.
Are you excited for the June Summer Lovin' Cate & Chloe VIP Box? Join Cate & Chloe VIP Box today!
June 2017 Cate & Chloe VIP Box Coupon
We're excited to share an exclusive Cate & Chloe VIP Box promo code for FSB readers! Use exclusive code FSBSUMMERVIP35 to get 35% OFF all one month Cate & Chloe VIP Box subscriptions. (The Starter Package, Double the Fun, Full VIP Status.)