We have a sneak peek at the theme and beauty perk for Cate & Chloe VIP Box May 2017 boxes. For as low as $19.99/month, Cate & Chloe VIP box sends you 1-3 stunning jewelry pieces, each in a ribboned gift box.The May Cate & Chloe jewelry subscription box theme is Unconditional Love.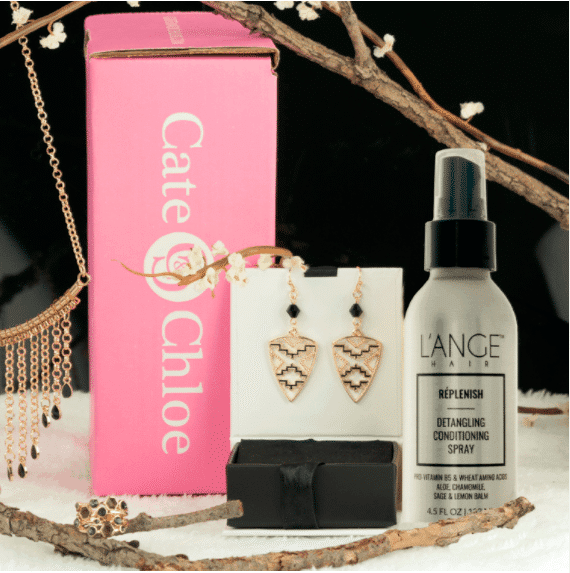 There are many reasons to celebrate the month of May, Cinco De Mayo, Memorial Day and even National Burger Day to name a few, but there is one holiday that we all carry deeply in our hearts…Mother's Day. We celebrate the woman who brought you into this world, who raised you, and loves you unconditionally. So, this year why not treat her, to a nice meal at a restaurant or café that has those killer scones she adores. And then surprise her with some new jewelry from your Cate & Chloe May VIP Box.  Go on she'll love it!
Cate & Chloe VIP Box May 2017 Spoiler
We also have a sneak peek at the VIP beauty perk in the May Unconditional Love Cate & Chloe VIP Box – L'ange Hair Care – Réplenish Conditioning Spray – a $17 free gift value!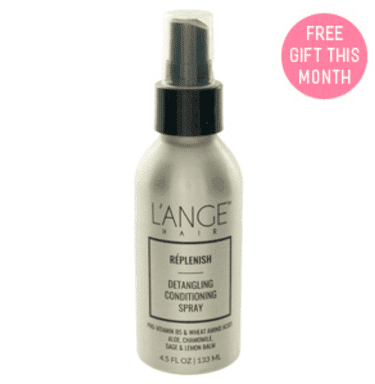 Formulated with Pro-Vitamin B5, and wheat amino acids this light-weight leave-in detangler conditions, adds body and maintains a healthy scalp. Aloe, Chamomile, Sage and lemon balm sooth and moisturize the hair. UV protectant helps color from fading. Paraben free.
With Cate & Chloe VIP Box, you'll get a personalized subscription box of jewelry, hand-picked by a stylist, every month. Jewelry selections are made based off of the Cate & Chloe style quiz, where you can share your likes and dislikes. Join Cate & Chloe VIP Box today!
Don't forget! Mother's Day is just around the corner. A Cate & Chloe VIP Box subscription would make a great gift for Mom!
May 2017 Cate & Chloe VIP Box Coupon
We're excited to share an exclusive Cate & Chloe VIP Box promo code for FSB readers! Use exclusive code FSBUNCONDITIONALVIP35 to get 35% OFF all one month Cate & Chloe VIP Box subscriptions (The Starter Package, Double the Fun, Full VIP Status.)