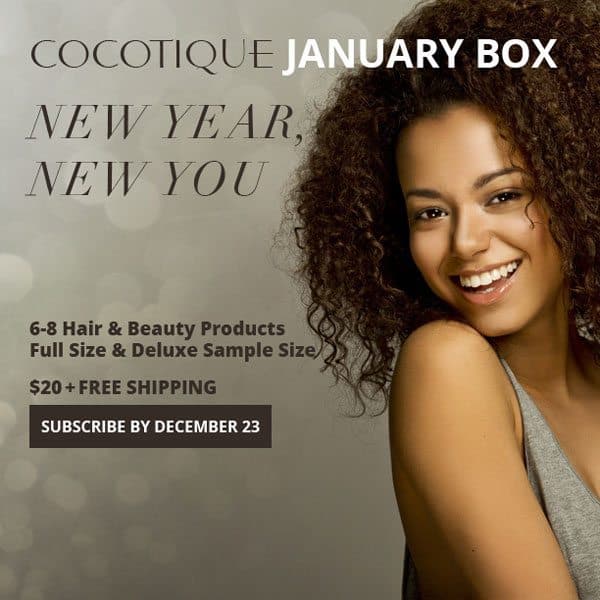 COCOTIQUE has revealed the COCOTIQUE January 2016 beauty box theme. They have also shared the first January COCOTIQUE box spoilers. COCOTIQUE is a deluxe beauty box subscription service for women of color and diverse ethnicities. Each COCOTIQUE box has 6-8 of the best beauty and lifestyle products.
The COCOTIQUE January 2016 theme is New Year, New You.
COCOTIQUE January 2016 Box Spoiler
We have our first COCOTIQUE January 2016 beauty box spoiler! Every January COCOTIQUE box has a FULL-SIZE Harvey Prince Yogini Mini Roller Perfume!
We're here to help you bring in the New Year in a peaceful way with Yogini – the scent of liberation. Get whisked away by Yogini, the fragrance that calms the mind, soothes the soul, and frees the spirit.

Relaxing, light, lasting. Yogini is the glow that stays with you. Experience the purifying powers of sandalwood, the age-defying glow of grapefruit, and the sensual warmth of Egyptian myrrh. Crafted with the highest quality natural essences and oils, Yogini is Nature's antidote to stress: it will make you feel as good as you smell.
Are you excited about the January 2016 COCOTIQUE box? Read our COCOTIQUE reviews to see the skincare and haircare products in past COCOTIQUE boxes.
COCOTIQUE Coupon
Shop the COCOTIQUE Black Friday/Cyber Monday sale and save! Get 25% off all COCOTIQUE subscriptions PLUS get a bonus $5 gift card. Use COCOTIQUE coupon code COCO25 at checkout. This coupon expires 11:59PM ET on November 30, 2015.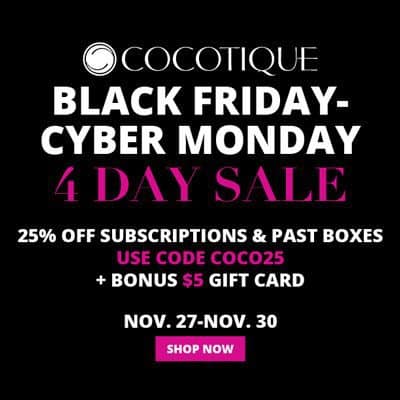 Coupon expired? Use code BOX10 to save 10% off your subscriptions.