We have a first look into the Comic Block March 2016 subscription box for comic book lovers. The March 2016 Comic Block will have a Batman v Superman item!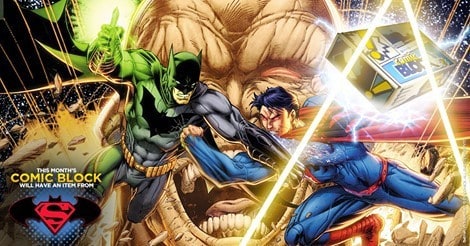 It's a bat, it's a plane, it's… Batman and Superman? When two DC superheroes collide together they create the biggest and best bundle of all time. You don't want to miss out on this.
Are you excited about the first Comic Block March 2016 spoiler?
Subscribe to Comic Block by March 25, 2016 to reserve March's comic box. Join now!
Comic Block March 2016 Super Block Reveal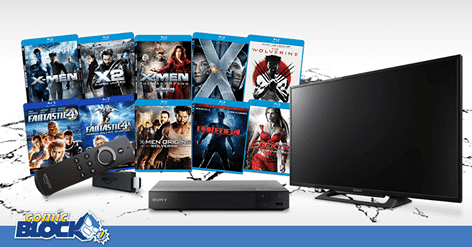 Comic Block randomly selects one member to win that month's Super Block prize. Each Super Block has a collection of comic goodies and collectibles. March's Super Block prize pack has:
32″ Sony LED TV
Sony 4K wi-fi Blu-Ray player
Amazon Fire Stick with Voice Remote
Marvel Movie Bundle
Comic Block Coupon Code
Join Comic Block now and save on your first comic box! Comic Block code SAVE15 saves 15% off the first month of new monthly Comic Block subscriptions. Save up to 25% with multi-block and multi-month subscriptions!