Conscious Box delivers a  hand-selected monthly box of all-natural and GMO-FREE food, bath, beauty and home products. We have a sneak peek into the Conscious Box April 2015 box with these box spoilers!
Box Spoiler #1: Eco-Dent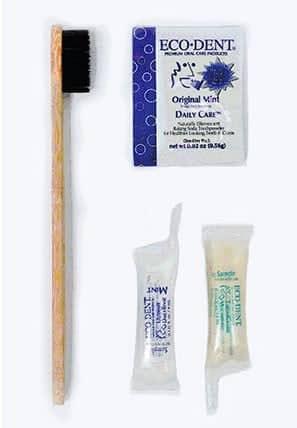 The most natural clean: Aluminum free and no sodium lauryl sulfate. Also vegan, cruelty free, Eco-Dent Oral Care products are natural and beneficial to your teeth and gums. Our naturally effervescent toothpowders are both an incredible value and incredibly effective.
Box Spoiler #2: Barefoot & Chocolate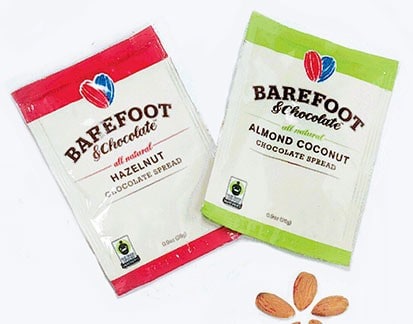 We believe in a better chocolate spread! We started with a premium recipe using more nuts, Fair Trade and Organic cocoa, sugar and vanilla. We then ditched the GMO's, artificial ingredients, hydrogenated and solvent extracted oils and voilà!
Which April Conscious Box spoiler are you most excited to try?
Conscious Box Plus Coupon
For a limited time, use Conscious Box coupon code PLUS10OFF to save $10 off your first Conscious Box Plus box. Choose from Classic, Vegan, or Gluten-Free Conscious Box!