Time is running out to get your February Degustabox. Get a sneak peek into next month's food and snack subscription box with these Degustabox February 2017 Box Spoilers! Degustabox is a monthly subscription box delivering new food, snack and beverage products to your door every month. Many of the products in your monthly Degustabox haven't even hit stores yet. The February Degustabox includes Green & Black's – Pure Dark Chocolate with Sea Salt!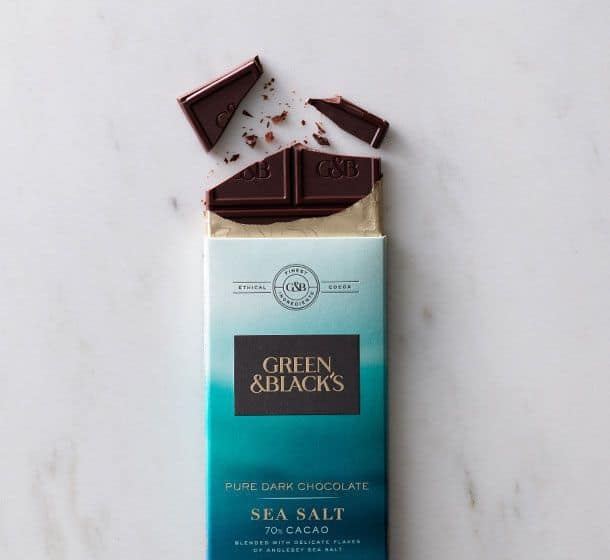 Combining the smooth richness of their signature dark chocolate with flakes of sea salt, this new offering from Green and Black's delivers a delicious and unique flavor combination, as well as a delicate crunch.
In addition, the February 2017 Degustabox also has Grace – All Natural Coconut Chips.
This super food is high in lauric acid, low in sugar and contains zero cholesterol; plus it's delicious too!  These chips are perfect on their own or sprinkled on ice cream or even yogurt – try something new this month!
Plus, next month's box also has a special treat from Lovely Candy!
Lovely Candy Superfuit Chews are the best tasting, deliciously natural, fruity candies you will ever try!  All-natural, gluten-free, non-GMO and kosher without high fructose, corn syrup or artificial ingredients, Lovely Candy promises that each chew has bits of real fruit.
With your Degustabox subscription, you'll discover new and exciting flavors that are so good you might not want to share. Subscribe today!
What do you think about the Degustabox February 2017 sneak peek? Check out our Degustabox reviews to see the delicious foods in past Degustaboxes.
Degustabox February 2017 50% Off Coupon
For a limited time, new box subscribers can save 50% and get your 1st Degustabox for just $9.99. Click here and use Degustabox promo code AERHM at checkout for your discount.