If you've ever received a food subscription box only to be disappointed by the quantity and quality (especially when considering what you pay each month), then it is time to try Degustabox. A monthly food box that contains food you'll actually eat at a price that is less than what you'd pay in a store, Degustabox is the practical food subscription box you've been looking for.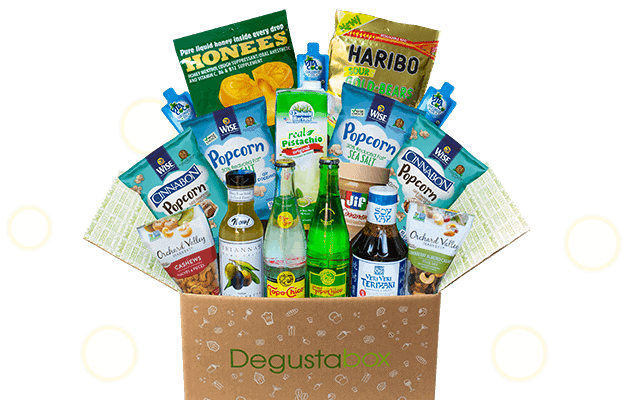 For $19.99 each month, you can receive a Degustabox of your own, loaded with delicious food items you either love already or will learn to love. Featuring major brands you're familiar with, like Dole and Ritz, as well as other trusted brands ready to try, the Degustabox is the antidote to unfulfilling, overpriced, gourmet food boxes.
But that doesn't mean Degustabox isn't fun.
Each month's box comes loaded with treats with flavor profiles from around the world, giving you the opportunity to taste, snack, munch and make something new. While what you get each month will be a surprise, Degustabox does guarantee you this: The value of items in your box will always exceed the amount you pay. Always.
Available in the United States (not Hawaii or Alaska) and standard mainland UK post codes, Degustabox is the best way to get you and your family out of a food rut without feeling like you're wasting your money.
From snacks to meals, baking supplies and drinks, Degustabox keeps your pantry (and your belly) full each month.
Use code FINDSUBSCRIPTIONBOXES7 for 35% off your first Degustabox, as well as FREE Shipping and ONE FREE BONUS ITEM!