Kiwi Crate is partnering with Gymboree and KaBOOM! to support active play for kids with this special free limited edition mini crate. For a limited time, donate $5 to KaBOOM! and get a FREE Kiwi Crate mini crate!

The Kiwi Crate My Wind Cars Mini Crate is yours FREE with your $5 donation to KaBOOM! and includes all the materials and inspiration for your child to decorate and build a set of wind cars!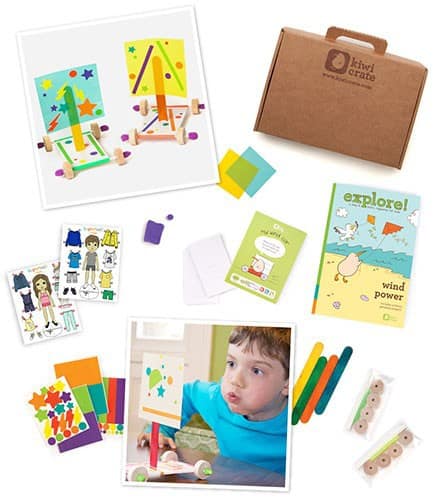 The Limited Edition My Wind Cars Mini Crate also includes a copy of explore! magazine as well as a bonus Hop'n'Roll paperdoll project.
Donate $5 to KaBOOM! and Get a FREE Kiwi Crate Mini Crate today!
* KaBOOM! (kaboom.org), 4301 Connecticut Ave NW, Ste ML-1, Washington DC 20008, a nonprofit corporation recognized as exempt from federal income taxation under Section 501(c)(3) of the Internal Revenue Code.
** Your mini crate will ship within 2 business days. You will have 14 days after your limited edition project ships to cancel your subscription. If you choose to not cancel, you will be enrolled into our monthly service and will receive 2-3 new projects per month at $19.95/month. You may cancel at any time. Offer only available to U.S. residents.