The Emma&Chloé $1 Box Promo is back for 3 days only! Get your 1st month of Emma&Chloé for just $1 with any new 3, 6 or 12 month subscription when you use code MYFIRSTBOX at checkout.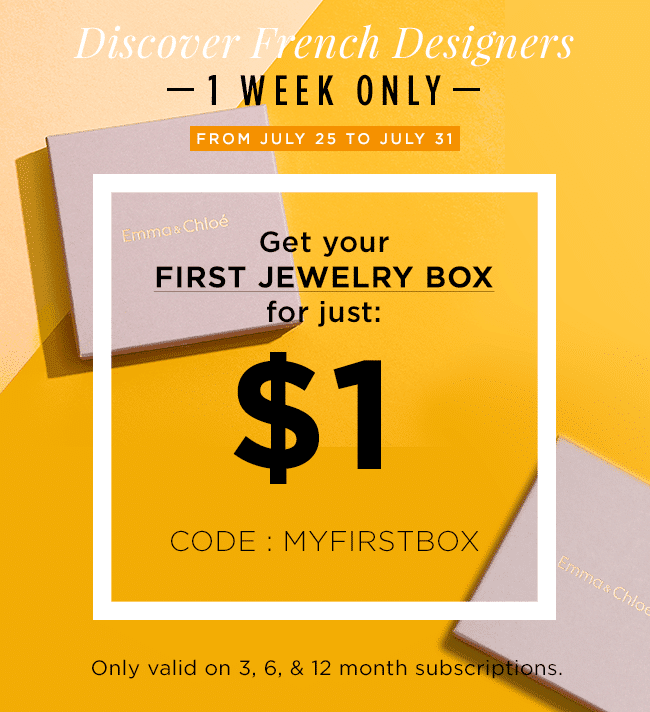 Emma&Chloé delivers a monthly jewelry boxes that features a new handmade jewelry design from one of France's most up-and-coming artists. Grab this $1 box offer and you'll start with the July Emma&Chloé jewelry subscription box which features the Cauri Bangle from designer Nilaï – a $55 value!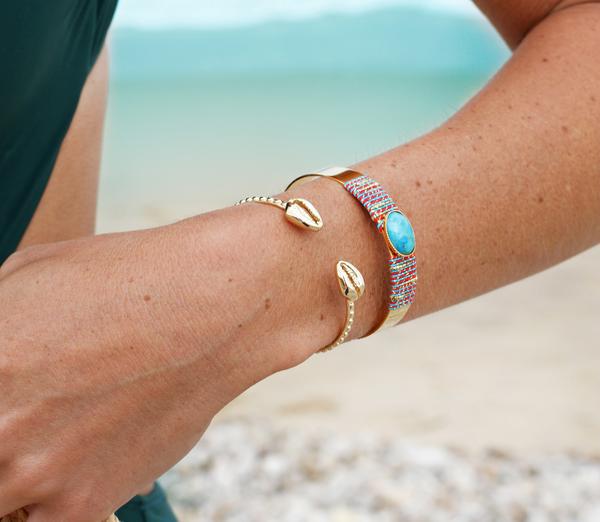 Nilaï Comar is a bohemian inspired jewelry designer from Turkey. Her pieces relay a story of her childhood, having spent 18 years venturing daily to the great bazaar of Istanbul. Her collections are an explosion of color and eastern aesthetic that exude the essence of summer.

It was during a trip to India that led Nilaï to the Maldives, where she discovered the importance of the cowry shell. Its symbolism fascinated her! It was used as currency throughout Oceania, China, and it is still used as so in Africa! Wearing it would bring wealth and prosperity, luck and travel. Nilaï loves this touch of exoticism in her jewelry. The Cauri Bangle is truly a summer piece.
Subscribe now and you'll get the Cauri Bangle for just $1 with code MYFIRSTBOX when you sign-up for 3+ months of surprise jewelry deliveries.
Hurry, this Emma&Chloé $1 box promo offer expires July 31, 2017!
Emma&Chloé American in Paris Giveaway
Want an even better reason to join Emma&Chloé today? How about a trip for 2 to Paris? For a limited time, any new subscription will give an entry to their giveaway to win 2 flights to Paris. Subscribe now and enter to win!