Experience the future of virtual reality with Birchbox Man and this amazing free gift offer! Through August 10, 2015 subscribe to Birchbox Man and get a FREE virtual reality viewer in your August Birchbox Man box!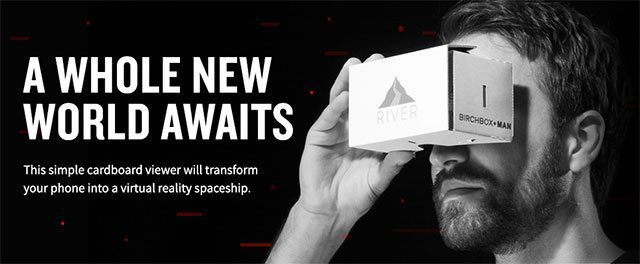 Birchbox Man has partnered with River Studios to include this free VR viewer in every August 2015 Birchbox Man box. After receiving your August Birchbox Man subscription box for men, just assemble your VR viewer and download the free River VR app to transform your phone into a virtual reality spaceship.
Join Birchbox Man by August 10, 2015 to get your FREE virtual reality viewer with new Birchbox Man Subscriptions!
How to Assemble and Use Your Birchbox Man Virtual Reality Viewer