The FabFitFun Summer VIP Box is packed with over $220 worth in full-size fashion, fitness, and health finds. We have a new spoiler for the Summer 2015 FabFitFun VIP Box! Check out the first, second, and third FabFitFun Summer 2015 VIP box spoiler to see some of the other items in this season's box.
The Summer FabFitFun VIP Box includes a FabFitFun x Cosmopolitan Jump Rump – a $14 value!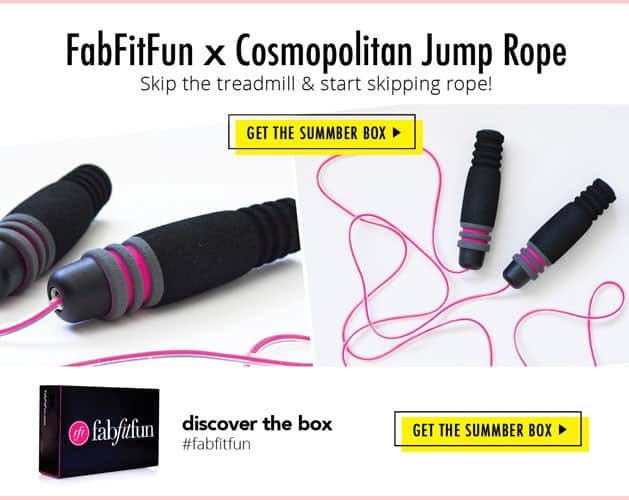 We've partnered with Cosmopolitan to bring you the perfect jump rope paired with uh-mazing workout videos.
Jumping rope is a great way to get in shape during any season and we're excited to see the workout videos. What do you think about the latest Summer FabFitFun VIP box spoiler?
The Summer 2015 FabFitFun VIP Box is currently still available! Subscribe today and use our exclusive FabFitFun promo code FSB10 to save $10 off your first FabFitFun VIP Box.
Coupon expires August 31, 2015.