We're excited to share our first box spoiler for the FabFitFun VIP Spring 2015 Box! For just $49.99 a quarter, the FabFitFun VIP Box delivers $200+ worth of full size and premium products from fashion, beauty, and more. And now for the box spoiler!
Every Spring 2015 FabFitFun VIP Box will have a Jules Smith Scarf in one of two must-have prints –  Modern Art or Watercolor.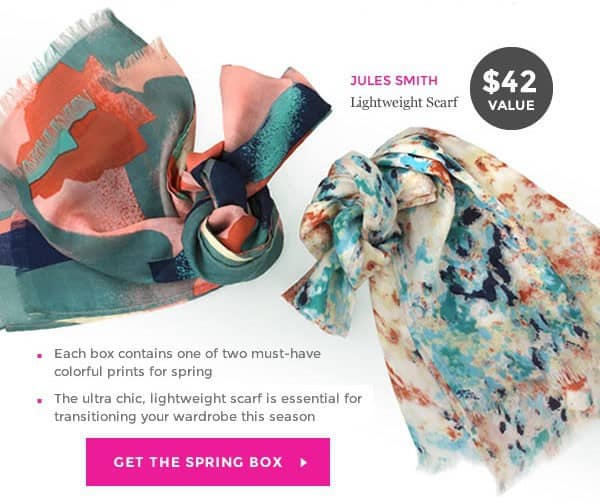 A Jules Smith x FabFitFun Collaboration Exclusive, these beautiful scarves are made of lightweight cotton viscose with feather fringe detail and have a $42 value!
What do you think of our first FabFitFun VIP Spring 2015 Box spoiler? Which scarf print do you hope is in your VIP box?
FabFitFun VIP Box Coupon
For a limited time, use FabFitFun VIP Box coupon code FSB10 to save $10 off your first FabFitFun VIP Box – that's $200+ in amazing products for just $39.99!