We have our first FabFitFun Winter 2015 VIP Box spoiler! With the quarterly subscription price of $49.99/box, the FabFitFun VIP subscription box delivers $200+ of fashion, health, fitness and more once a season.
The Winter 2015 FabFitFun VIP Box will include Frends "The Donna" Earbuds – an $80 value!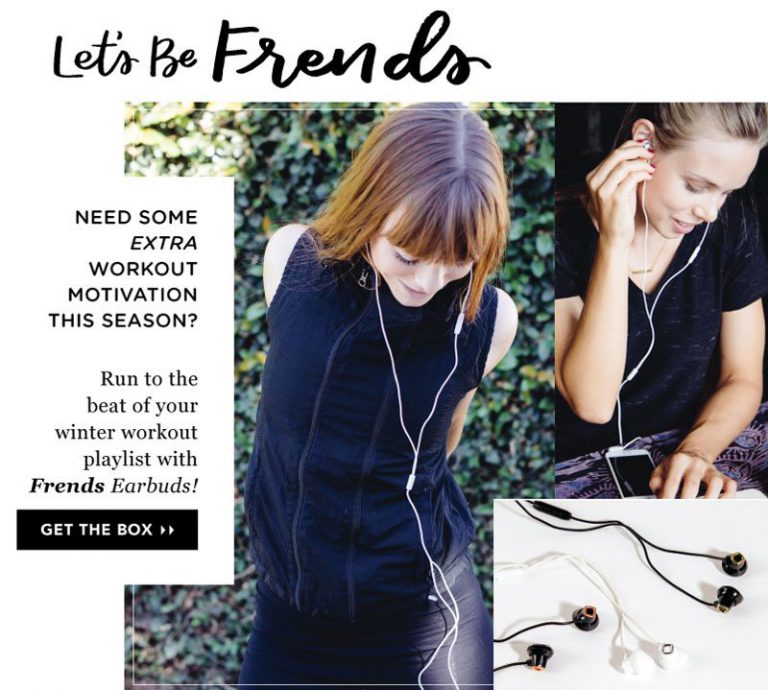 Featured in BLACK AND GOLD, BLACK AND ROSE GOLD, or WHITE AND SILVER, "The Donna Earbud" by Frends is not only chic, but it's super comfortable and easy to use.
What do you think about the first Winter FabFitFun VIP Box spoiler?
FabFitFun has just revealed our second Winter 2015 FabFitFun VIP Box spoiler! Every Winter FabFitFun box will have an eco-friendly, EJH Brand Diffuser – a $37 value! Subscribers will receive a diffuser in one of 4 fragrances: cinnamon, pomegranate, sugar cookie or lavender.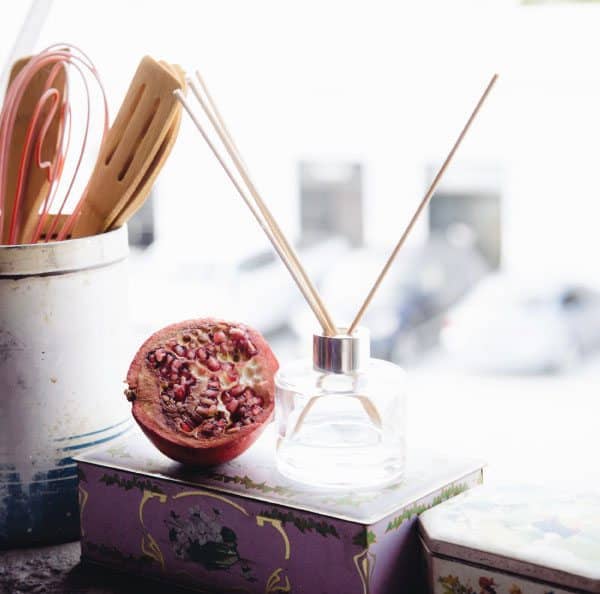 Which diffuser fragrance do you hope will be in your Winter FabFitFun Box?
The third FabFitFun Winter VIP Box spoilers is a collaboration with Whitney Port – whitney eve Fingerless Gloves ($26 value).
Introducing the FabFitFun x whitney eve Fingerles Gloes! Warm up with this cozy-chic pick that comes in either charcoal gray or black. Whether you're texting or typing away on your laptop, these babies will keep your hands toasty all season long.
The fourth Winter FabFitFun VIP Box spoiler has been revealed! Every FabFitFun Winter 2015 VIP Box will have a Dermalogica 3-Step Beauty Travel Kit – a $45 value!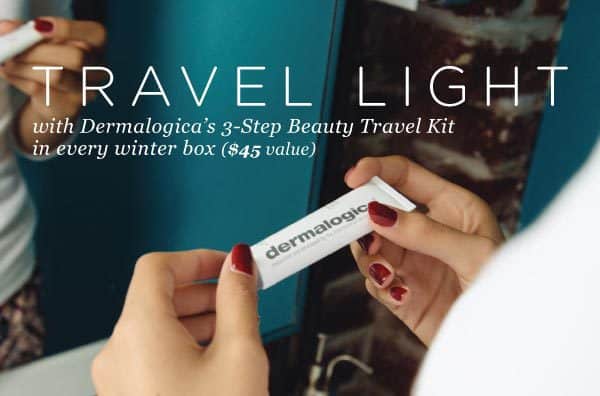 Special Cleansing Gel – Wash up with the foaming formula that's good for all skin types
Multi-Active Toner – Spritz a little on your face before applying moisturizer
Skin Smoothing Cream – Apply cream to help balance dry/combination skin
Check out our FabFitFun box reviews to see the amazing products in previous FabFitFun subscription boxes, including the latest FabFitFun Fall 2015 box.
FabFitFun VIP Box Promo Code
For a limited time, use exclusive FabFitFun VIP Box coupon code FSB10 to save 20% off the Winter 2015 FabFitFun VIP Box – a $10 savings!