Doodle Crate is a monthly subscription box for young crafters and DIYers. For a limited time, through November 2, 2015, shop the Kiwi Crate Daylight Savings Flash Sale and save 50% off your 1st Doodle Crate when you use Doodle Crate coupon code FALLBACK at checkout – a $10 savings!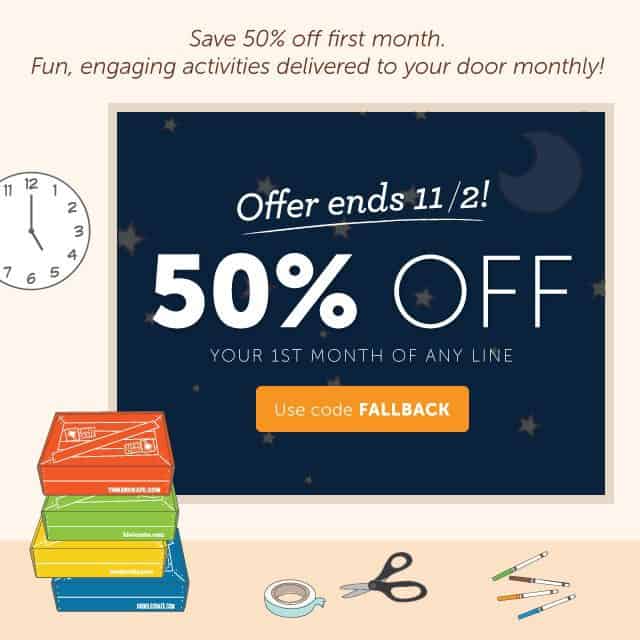 Each Doodle Box contains the materials and instructions needed to design and create new DIY project. Designed for kids ages 9-16+, the craft projects can also be enjoyed by adults! Check out our Doodle Crate Stamp Carving & Printmaking review to see some of the craft items and activities in a past Doodle Crate box. Join today and your first box is just $9.95 + FREE shipping with code FALLBACK.
Coupon code FALLBACK also saves 50% off your 1st Koala Crate, Kiwi Crate or Tinker Crate.
Save 50% off your 1st Doodle Crate with code FALLBACK today!
Kiwi Crate promo code FALLBACK expires November 2, 2015.