The January Invasion geek crates start shipping January 19th! For a limited time, get a FREE January Loot Crate Level Up Wearables crate when you sign-up for new 3, 6, or 12 month Loot Crate subscriptions. Just use code INVASION at checkout to get your free January Level Up box.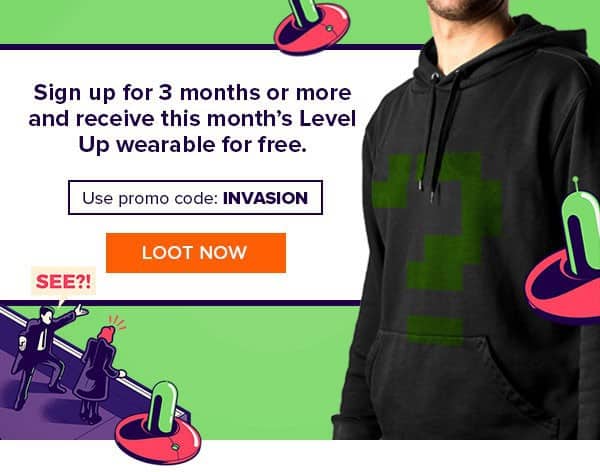 Here's a sneak peek into the January 2016 Loot Crate Level Up Crates!
Don't miss your chance to receive exclusive geek loot and collectibles from The X-Files, the Fifth Element and more. This month's Invasion Loot Crate also has an EXCLUSIVE geek t-shirt! Check out our January 2016 Loot Crate spoilers for more January box spoilers,
Join Loot Crate TODAY and get your Free January Loot Crate Level Up Wearables crate with new 3, 6 and 12 month subscriptions! Use code INVASION at checkout.
Loot Crate Free Level Up Coupon expires January 19, 2016.