Every month, Birchbox Man delivers a monthly box of top men's grooming and lifestyle product samples to your door. Subscribe to Birchbox Man today and get your choice of Arquist fragrance sample FREE!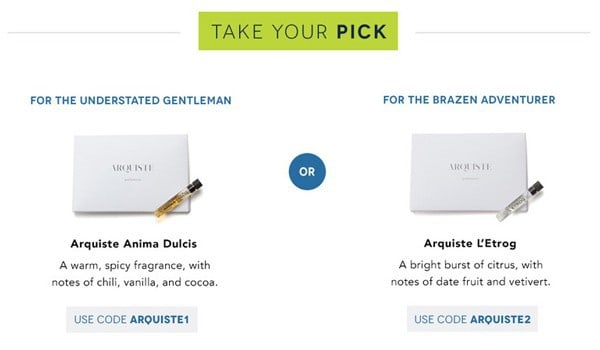 Claim a sample of Arquiste Anima Dulcis by using code ARQUISTE1 at checkout or get a sample of Arquiste L'Etrog when you use code ARQUISTE2.
Join by April 7, 2014 to ensure you receive the April Birchbox Man box!