Geek Fuel has shared the first Geek Fuel April 2016 box spoilers! Every month, Geek Fuel sends an geek subscription box packed with exclusive t-shirts, toys, collectibles, downloadable video games & all things geek.
The April 2016 Geek Fuel geek box will feature an EXCLUSIVE Doctor Who item!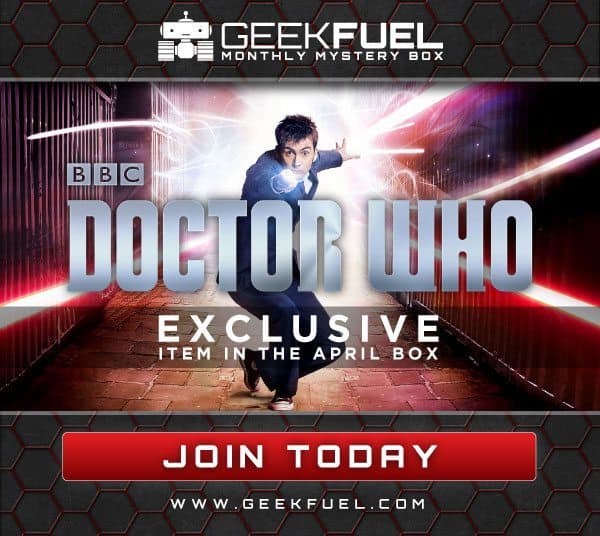 The April Geek Fuel geek crate will also have a Captain America item!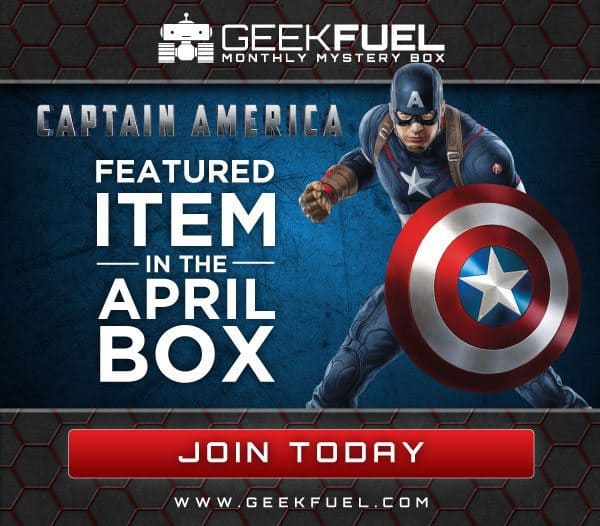 For the third geek box spoiler, Geek Fuel has announced that a Star Wars collectible is in the April box!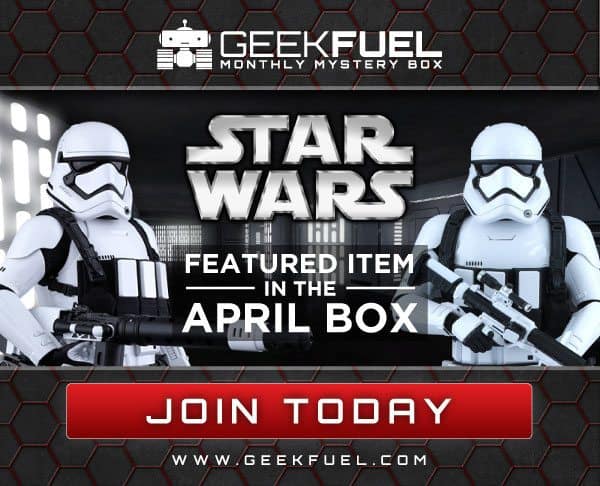 Subscribe today to reserve your Geek Fuel April 2016 geek box! What do you think April's Geek Fuel box spoilers?
Geek Fuel April 2016 Coupon Code
For a limited time, new Geek Fuel subscribers can get a free Star Wars item or Star Wars Gift Pack with new 3,6, or 12 month subscriptions. Subscribe now to claim your free geek gift.