We have a new Geek Fuel August 2015 geek box spoiler! Check out the first featured August Geek Fuel spoiler for another sneak peek into this month's geek box. Every month, Geek Fuel delivers monthly geek subscription boxes filled with $50+ of geek goodies, includes an exclusive geek t-shirt and a full downloadable PC game.
The August 2015 Geek Fuel box will also include an officially licensed Adventure Time item!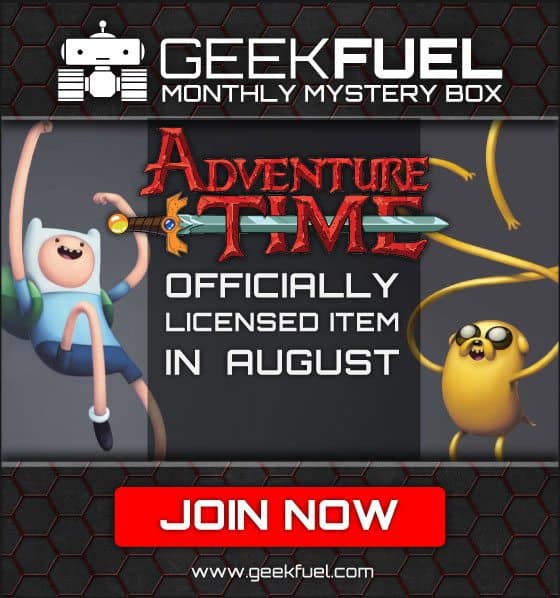 What do you think the August Geek Fuel Adventure Time collectible could be?
Subscribe to Geek Fuel by August 15, 2015 to reserve this month's Geek Fuel geek box.
Read our July Geek Fuel box review to see what was in last month's box!
Geek Fuel Free Gift Offer
Get a mystery geek box delivered to your door every month with Geek Fuel! For a limited time, get a FREE exclusive Issue #0 Retro Magazine with new Geek Fuel subscriptions when you subscribe using this link – a $10 free gift value!