We have our first Geek Fuel December 2015 box spoilers! Geek Fuel is an epic geek subscription box for all things geeky delivered every month. Each Geek Fuel box has an exclusive t-shirt, a Steam video games, toys, collectibles, and other geek and nerd gear.
The featured item in the December Geek Fuel geek box is a Simpsons item!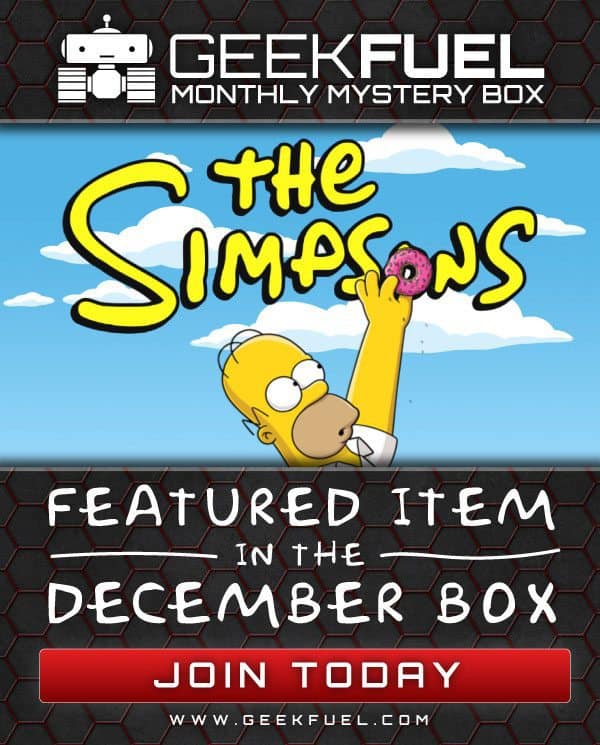 DOH-DOH-DOH! Happy Holidays! This December pick up a sweet Simpson item that's so good it will have you shouting "In your face space coyote!"
The Geek Fuel December 2015 box will also have a Star Wars item!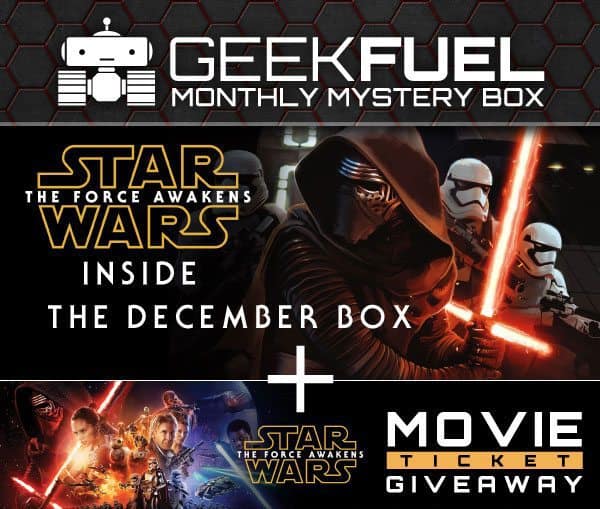 This month we are featuring an elegant item; from a more civilized time. Don't miss out in December on a STAR WARS item cooler than Hoth included in EVERY Geek Fuel mystery box!
The third Geek Fuel December box spoiler is a Nightmare Before Christmas item!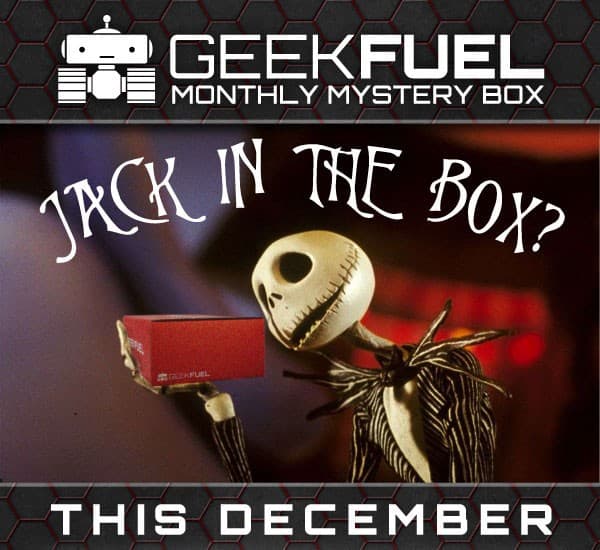 Jack in the Box? This December you'll get more than just a nightmare before Christmas. Sign up now to guarantee a happy Ha-Ha-Haliday.
Are you excited for the December Geek Fuel box spoilers?
Geek Fuel December 2015 Star Wars Movie Ticket Giveaway
Subscribe to Geek Fuel by December 10th for your chance to win the Geek Fuel Star Wars Movie Ticket Giveaway! Random Geek Fuel subscribers will find tickets to Star Force: The Force Awakens in their December Geek Fuel mystery box.
Geek Fuel Free Gift Offer
For a limited time, get a FREE exclusive Issue #0 Retro Magazine with new Geek Fuel subscriptions when you subscribe using this link – a $10 free gift value!