Geek Fuel has announced the first box spoiler for the Geek Fuel December 2016 geek and gamer box! Geek Fuel sends monthly mystery geek subscription boxes filled with geeky items like vinyl figures, toys, and collectibles. Every Geek Fuel box has a $50 minimum value, a FULL downloadable video game and an epic geek t-shirt. The December 2016 Geek Fuel geek box has a Wizard Wear item!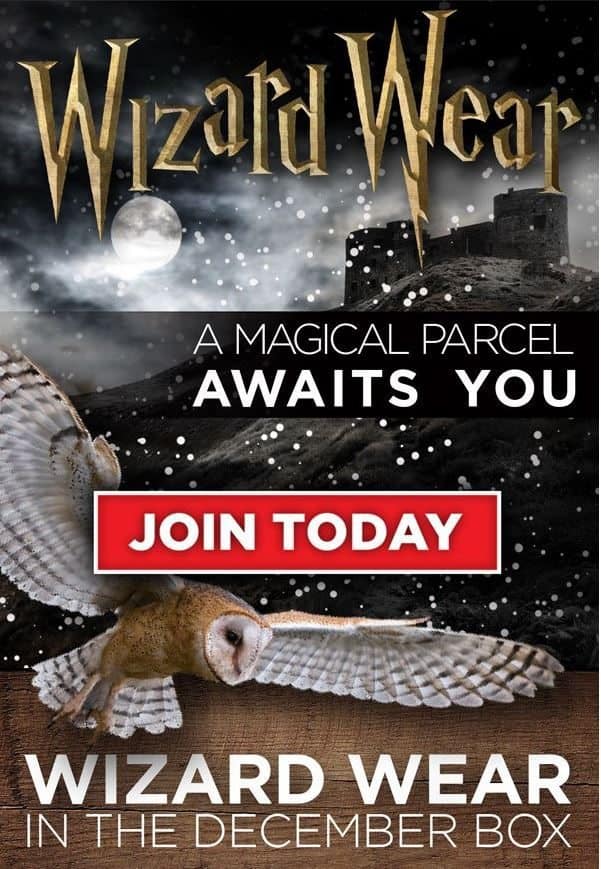 We've got just the thing to keep all you aspiring wizards looking fresh throughout the winter months. Join today to don the finest enchanted garment for those magical winter days.
The Geek Fuel December box also has a Marvel item!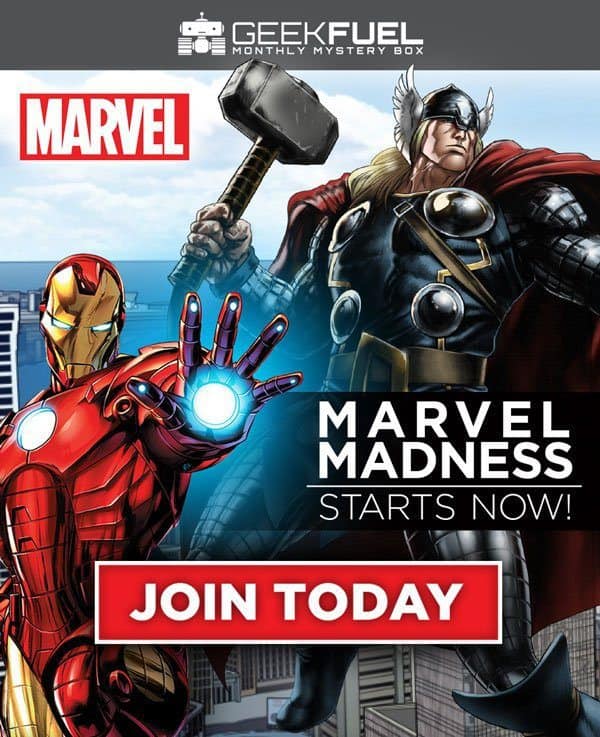 Goodies from the Marvel Universe await in the December Box. An epic Marvel battle is taking place in the December Box & we've got the scoop. Join today & choose your side in this epic battle.
Next, December's Geek Fuel geek subscription box has an EXCLUSIVE RoboCop item.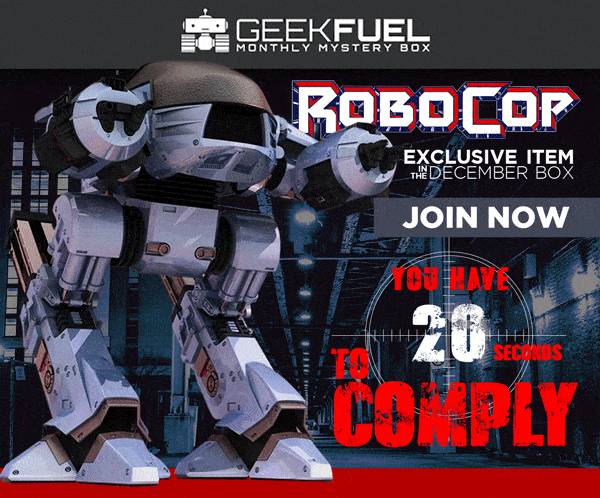 Feeling a bit cyberpunk lately? Good, because we've got just what you need to get your retro-futuristic cyborg fix. Robocop is in the December box and ready to protect and serve. You have twenty seconds to comply!
Order your December Geek Fuel Box before it sells out! Subscribe today to reserve your Geek Fuel December 2016 geek box!
Are you excited about the December Geek Fuel box spoilers?
Geek Fuel December 2016 Free Gift Offer
For a limited time, join Geek Fuel today and get a 3 FREE STEAM video games in your first box.
Want a discount instead? Click here to save $3 off your first Geek Fuel monthly mystery box for geeks and gamers.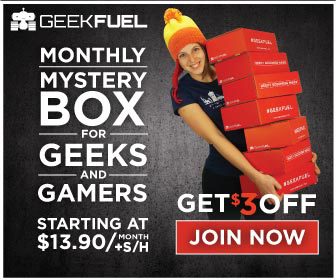 Sign-up for a 6 or 12 month subscription and get a FREE bonus item or bonus pack worth up to $30!