We have a new spoiler for the Geek Fuel June 2015 monthly geek box! You can also check out our first June Geek Fuel spoiler.
The Geek Fuel June 2015 box includes a Teenage Mutant Ninja Turtles item!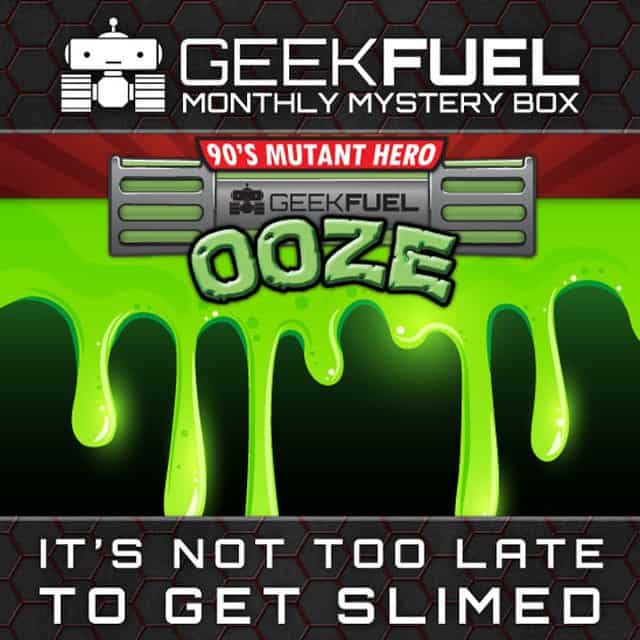 We keep it clean and contained with this batch of ooze that lined the walls of our favorite mutated teens' underground dwelling. Fortunately, it's above ground, boxed up, and ready to ship out with all of this other amazing stuff
Every Geek Fuel box includes an exclusive t-shirt, a downloadable game for play on Steam, and more limited edition collectibles and geeky surprises.
June Geek Fuel boxes have already shipped. (Geek Fuel ships around the 20th of each month.) Sign-up for Geek Fuel today to reserve your July Geek Fuel Box!
What do you think about the newest June Geek Fuel box spoiler?
Geek Fuel Free Gift Promo
For a limited time, get a FREE exclusive Issue #0 Retro Magazine with new Geek Fuel subscriptions when you subscribe using this link.