We have our first geek box spoiler for the Geek Fuel June 2015 box! In addition to an EXCLUSIVE t-shirt and a downloadable game for play on Steam, the June Geek Fuel box will feature a Jurassic Park item!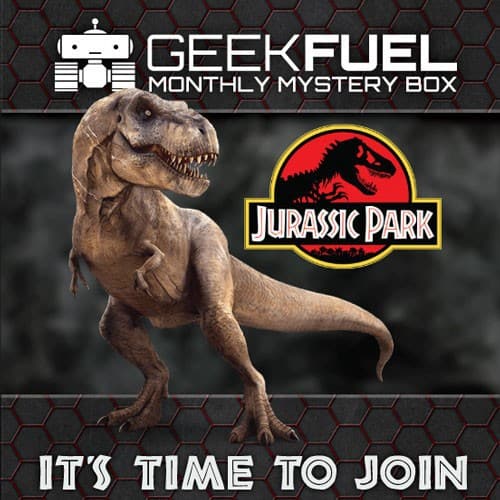 With the recent release of the smash hit Jurassic World, we wanted to tap into the love for the original Jurassic Park with the June box and tip our hats to Dr. Ian Malcolm and the team. Get Geek Fuel now before they're all eaten up.
Are you excited for the June Geek Fuel box? Do you have a favorite Jurassic Park movie?
Geek Fuel Free Gift Promo
For a limited time, get a FREE exclusive Issue #0 Retro Magazine with new Geek Fuel subscriptions when you subscribe using this link.