GlobeIn has announced the first theme for the GlobeIn April 2017 Artisan Box! GlobeIn Artisan Box subscribers receive monthly subscription boxes that feature handcrafted items from global artisans from around the world. Starting in March, subscribers are now able to choose from two new themes each month. The first April GlobeIn Artisan Gift Box theme is SUSTAIN!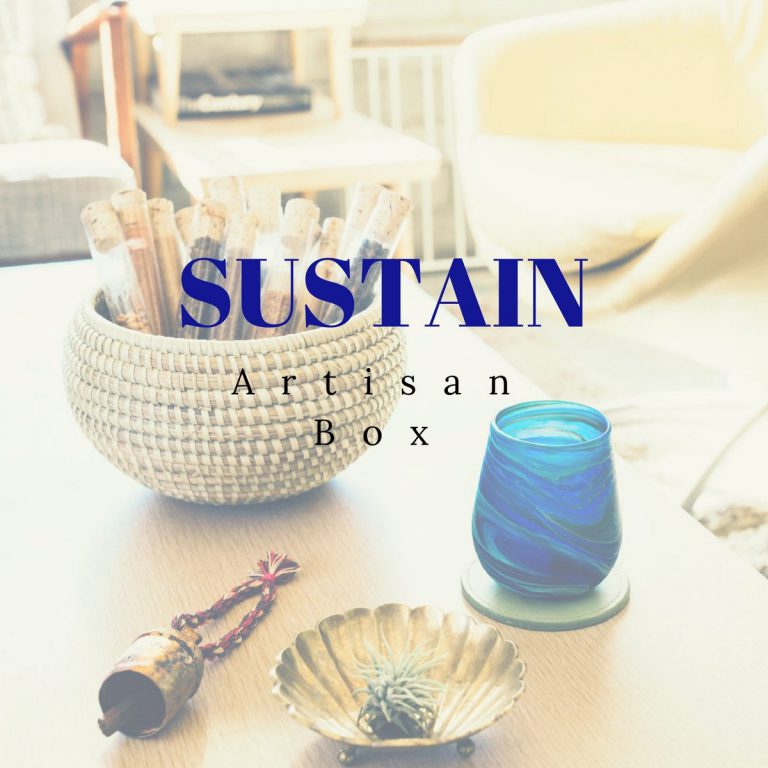 This box steps forward in the global effort toward sustainability. It is a multi-faceted effort that criss-crosses many fronts, and likewise the items gathered here stand for environmental, cultural, financial, and even emotional sources of sustenance.

Perhaps the spirit of sustainability is all about cycles of fall and rebirth. Feel free to muse upon this, or simply enjoy the use of your new goods.
The second April Artisan Box theme is Eco-to-Go!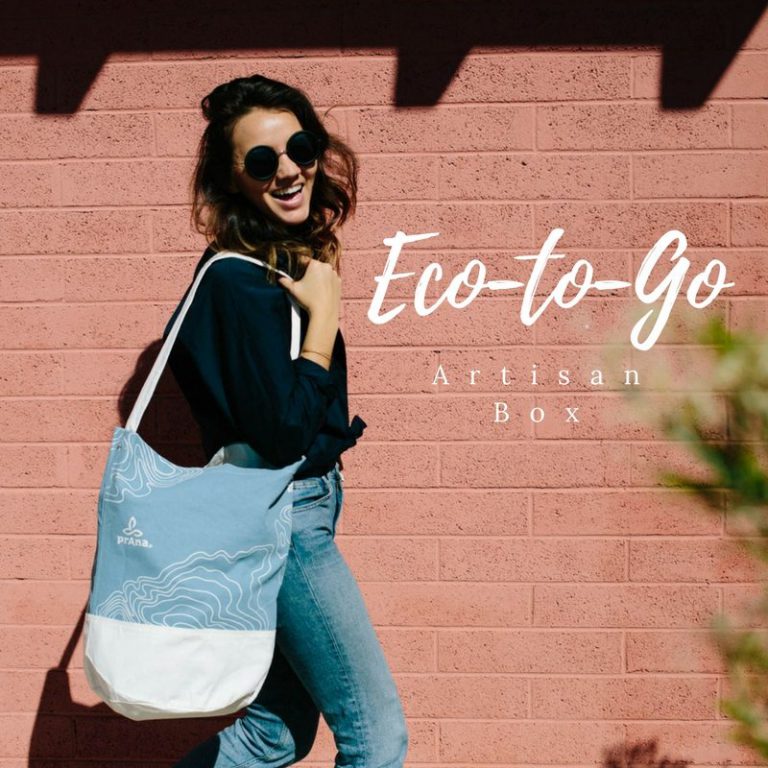 Let's face it, being green and being on-the-go are two modes that are not always the most compatible. Each tends to require a bit of extra consideration, so both can feel like well, a lot! Luckily, this super practical, eco-tastic box is here to help.

If you want to stay on your toes, you've got to have your basics accounted for, right? So, let's take stock. Luscious lip balm for quick primping and sudden fun in the sun? Check. Splash-free thermally-equipped to-go mug for caffeine on the run? Check. Catch-all coin purse to keep your essentials ready at hand? Check. Chic tote to carry it all in casual fashion? Check!

Each of your on-the-go items is also eco-friendly to the max, so you'll be treading lightly in all regards.
April Artisan Box options are available for all active subscribers in their subscription settings April 1st-April 5th.
GlobeIn April 2017 Artisan Box Spoilers
We also have the FULL box spoilers for the GlobeIn "Sustain" Artisan Box. Each box includes: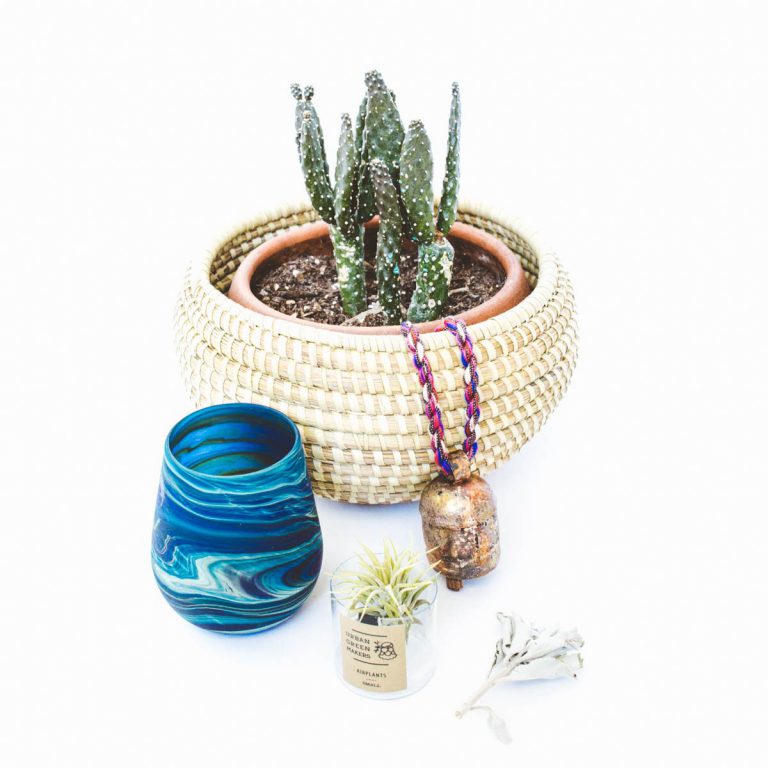 Recycled Glass Tumbler, Palestinian Territories (Retail $30)
Kaisa Basket Bowl, Bangladesh (Retail $14) – Measurements: 10″ D x 6″ H
Air Plant, Japan (Retail $7) – Measurements: ~ 7″ tall
Upcycled Bell, India (Retail $12)
GlobeIn Greeting Card, 6×4″ (Retail $3)
What else do you think about the April Sustain GlobeIn Artisan Box?
GlobeIn hasn't announced spoilers for the April Eco-to-Go Artisan Box, but it sounds like there's a lip balm, coffee mug, coin purse and a carryall tote. Stay tuned for the full spoilers!
GlobeIn April 2017 Coupon
Save on new GlobeIn subscriptions! Use GlobeIn Artisan Box coupon code WELCOME to save $10 off 3 month of longer Artisan Box subscriptions.