We're excited to bring you this exciting free gift offer for GlobeIn! Through November 15, 2016, new GlobeIn subscribers can get 2 FREE gifts with 3+ month subscriptions to the Artisan Box when you subscribe now and use coupon code FALLSPECIAL.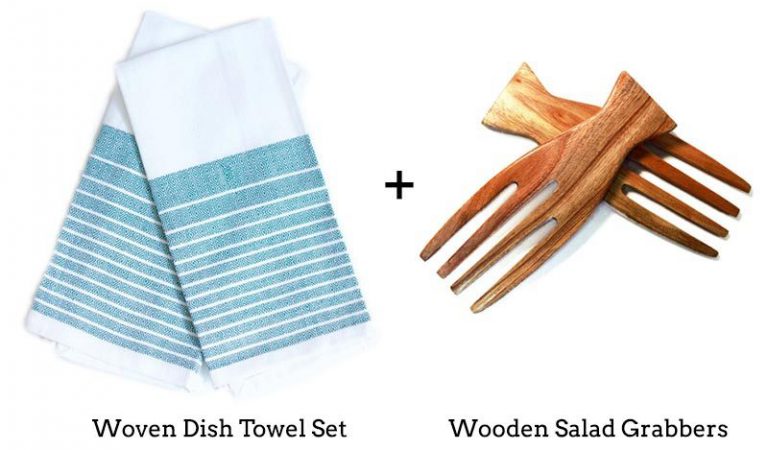 With this free gift promotion, you'll receive BOTH the Wooden Salad Grabbers and the Woven Dish Towel Set FREE – a $30 free gift value! Just join today and use promo code FALLSPECIAL at checkout to claim your free Salad Grabbers AND free Dish Towel Set.
Don't miss your chance to get 2 FREE gifts with 3+ Month Subscriptions to the GlobeIn Artisan Box. Click here to subscribe now and use code FALLSPECIAL at checkout.
Free gift offer expires November 15, 2016.