Get a sneak peek GlobeIn February 2017 Artisan Box with next month's theme reveal and box spoilers. Every month, GlobeIn Artisan Box delivers an artisan subscription boxes filled with handcrafted items from global artisans from around the world. The February GlobeIn Artisan Gift Box theme is DREAM!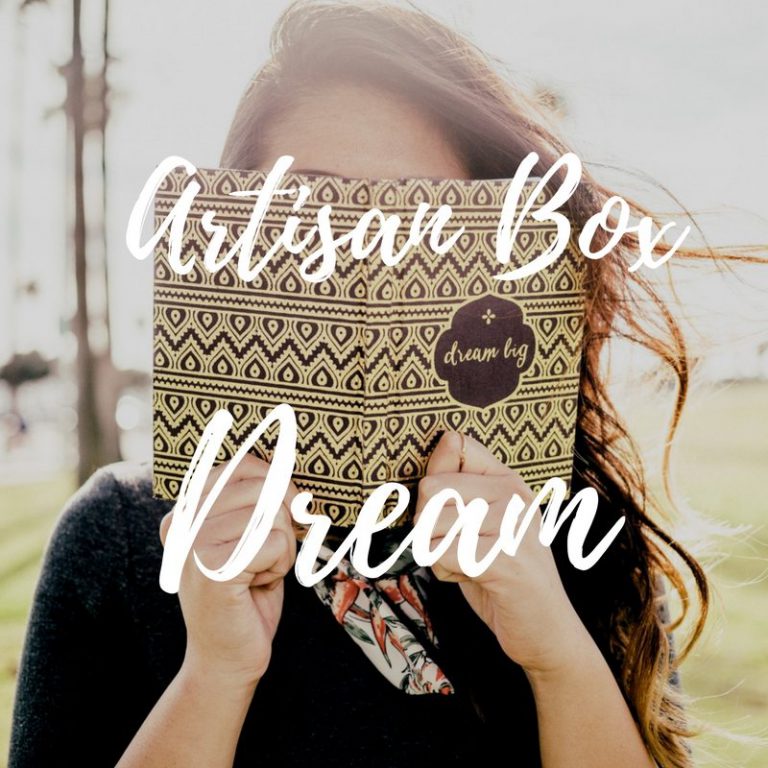 Your eyes are open. You are awake. And yet, at no time are you not floating atop a mysterious lake deep with knowing, wild with insight. This box invites you to tap into that most powerful and perhaps, least obvious resource, one that is with you at all times—your dreams.

What is within you waiting to rise, ready to bloom? Dreaming can be a way of healing past wounds, clarifying future plans, or receiving ideas for important projects. And there are a million ways to do it!
GlobeIn February 2017 Artisan Box Spoilers
We have our first February Artisan Box DREAM box spoiler. Each Dream Box will come with a Dream On Tote Bag from Kenya – a $25 retail value!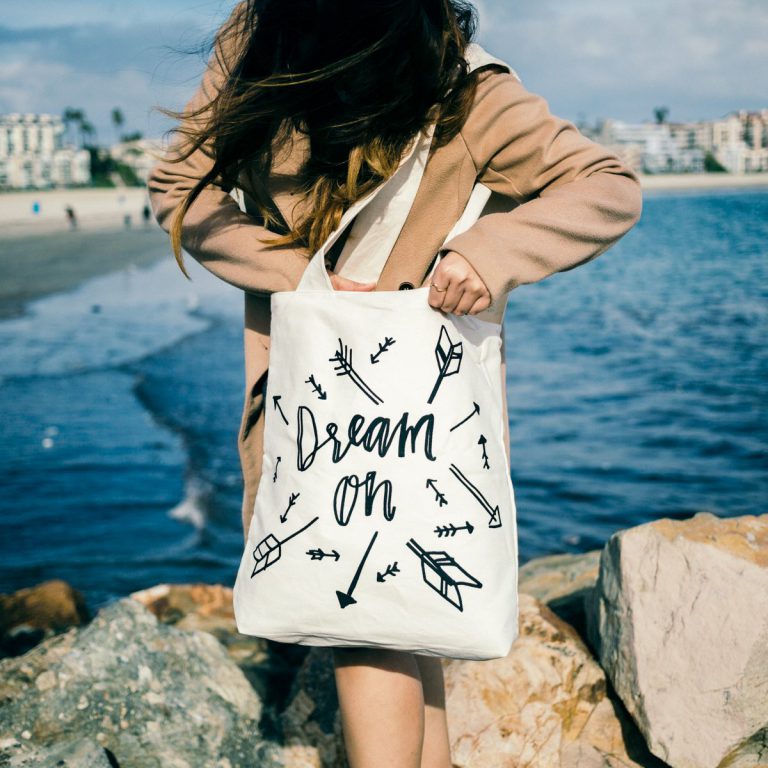 Materials: canvas. Suggested use: Carry your lunch, your workout clothes, or simply your daily essentials.
It looks like February's Dream GlobeIn Artisan Box will also feature a dream journal, palm leaf pouch, and dessert bowl!
Use your new dream journal to write your way into your dreams, whether it be through recording them, collaging inspiring daily tidbits, or just musing diary-style. Meanwhile, consider your palm leaf pouch your own personal wishing well, your spacious and carefree tote the perfect dreamer's accessory, and your dessert bowl a special vessel for sweet, dream-inducing treats.
What do you think about the February Dream  GlobeIn Artisan Box?
The February GlobeIn Dream Box is sold out. GlobeIn has sold out for the past couple of months. You should subscribe now if you want to make sure you get March's GlobeIn Artisan Box. You can choose your first box from multiple Artisan Box themes, including Giving, Hydrate, and Comfort!
GlobeIn February 2017 Coupon
Free Gift Offer! For a limited time, through February 1st, get a FREE Red Heart Soapstone Dish with new Artisan Box subscriptions for 3 months or longer! Subscribe now and use coupon code LOVEIS at checkout to claim your free gift.
Missed the free gift offer? Use GlobeIn Artisan Box coupon code WELCOME to save $10 off 3 month of longer Artisan Box subscriptions.