We have the our first box spoilers for the GlobeIn June 2016 Artisan Picnic Box. GlobeIn Artisan Gift Box delivers monthly subscription boxes filled with handcrafted items from global artisans from around the world. Here's a sneak peek at some of the handcrafted goods in the June 2016 GlobeIn Artisan Picnic Box.
Box Spoiler #1: Peace Picnic Blanket, Cambodia (Retail $30) – colors will vary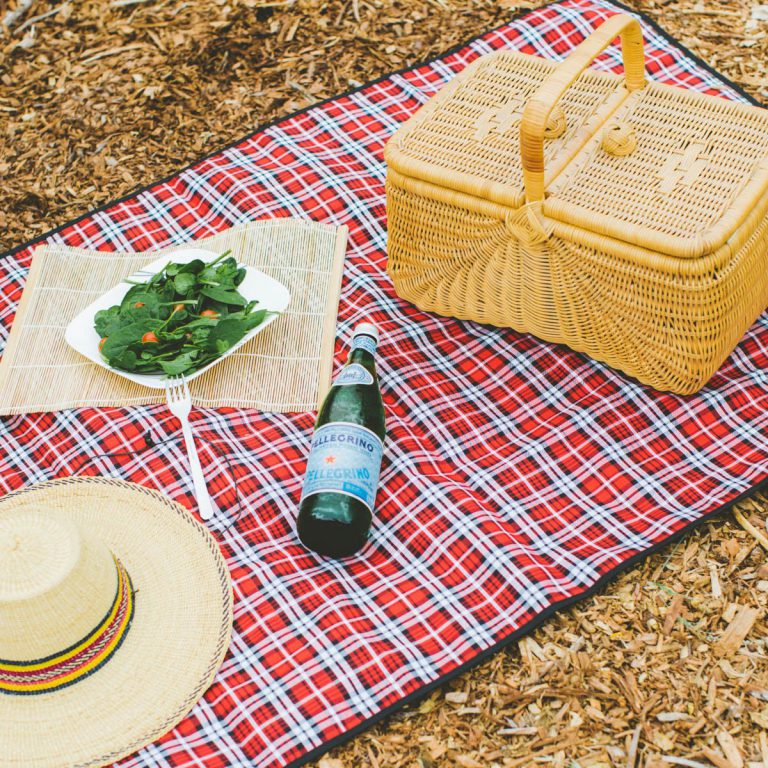 Nothing differentiates the amateur picnicker from the advanced like a good blanket, one that brings comfort to whatever ruggedness you're up against. Be it dirt, sand, dew, or those pesky tree roots, the heavy duty upcycled bags of your new Peace Handicrafts blanket are up to the task. Meanwhile, the soft fabric of the flipside is afternoon nap approved.
Box Spoiler #2: Neem Wood Travel Cutting Board, India (Retail $15)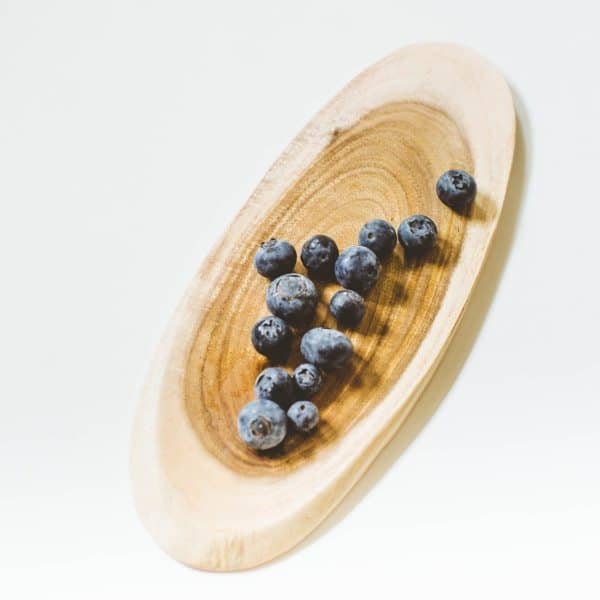 This gorgeous piece of Indian craftsmanship will easily become a staple both in and outside your kitchen. Handcarved and polished to perfection this cutting board is perfect for serving cheeses, charcuterie and fruits at your next party or picnic!
In addition, all June Artisan Box subscribers will have an option to receive a Bottle Basket instead of the regular GlobeIn Signature Basket. Made in Mexico, the Bottle Basket has a $12 value and will come in the below design and color.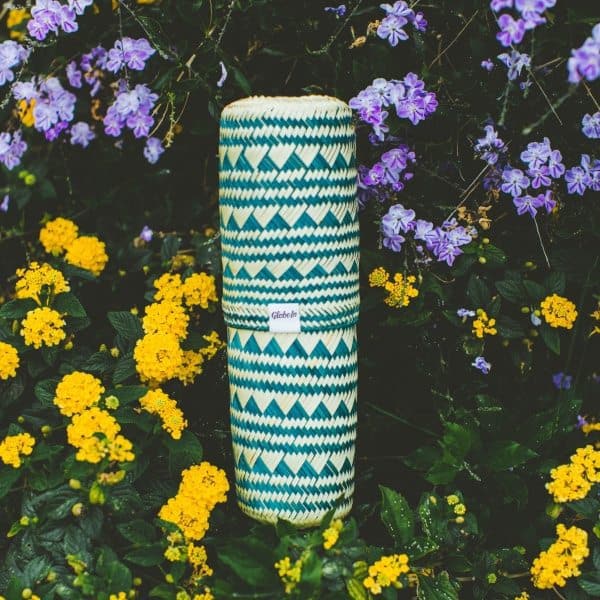 Your bottle basket should look familiar—it's a picnic-themed variation on our monthly baskets. Made by our weaver friends in Oaxaca, this piece is dexterously hand-woven by palm leaves gathered in the hills.
What do you think about the original crafts in the GlobeIn June 2016 Artisan Picnic Box?
GlobeIn June 2016 Artisan Picnic Box Coupon Code
For a limited time, new subscribers can use GlobeIn coupon code WELCOME to save $10 OFF your 3-month or longer GlobeIn Artisan Box subscription. Coupons cannot be combined.