We have our first theme and spoilers for the GlobeIn October 2017 Premium Artisan Box theme. GlobeIn Artisan Box Club offers 4 artisan box subscriptions. The Premium Artisan Box is a monthly subscription box that delivers 4+ artisan-made home decor, fashion and kitchen goods from global artisans from around the world. GlobeIn Premium Artisan Box subscribers can choose from two seasonal themes every month. The first October GlobeIn Premium Artisan Gift Box theme is Tea Time!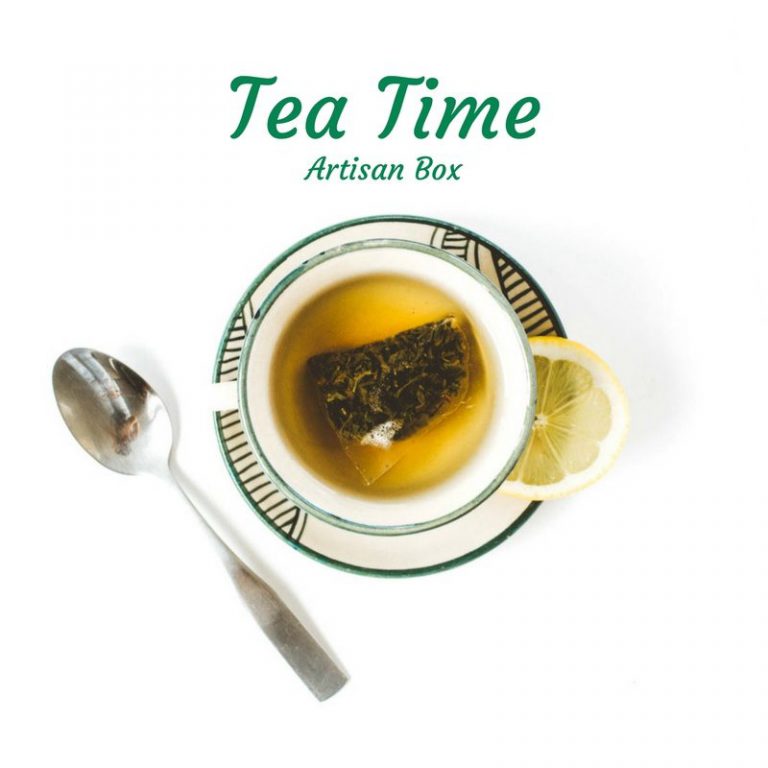 Dear Friends,
At some point in ancient human history, humans discovered that boiling leaves in water to drink was a good idea. While tea was originally drunk for its medicinal properties, it eventually became less bitter and more pleasant, while still offering potent health benefits.

This kit celebrates the tradition of tea as well as contemporary revolutionaries in the industry, such as the Sri Lankan organic farmers who grew your green tea.

With all this history in mind, we hope you enjoy your next tea time to the fullest, with some help from a handsome assortment of handmade accessories.
We're still waiting to discover the second theme option for the October GlobeIn Premium Artisan Box. Stay tuned!
GlobeIn October 2017 Premium Artisan Box Spoilers
We also have our first the Tea Time Premium Artisan Box spoiler! A Wooden Tea Box from India is in the box. A $25 retail value!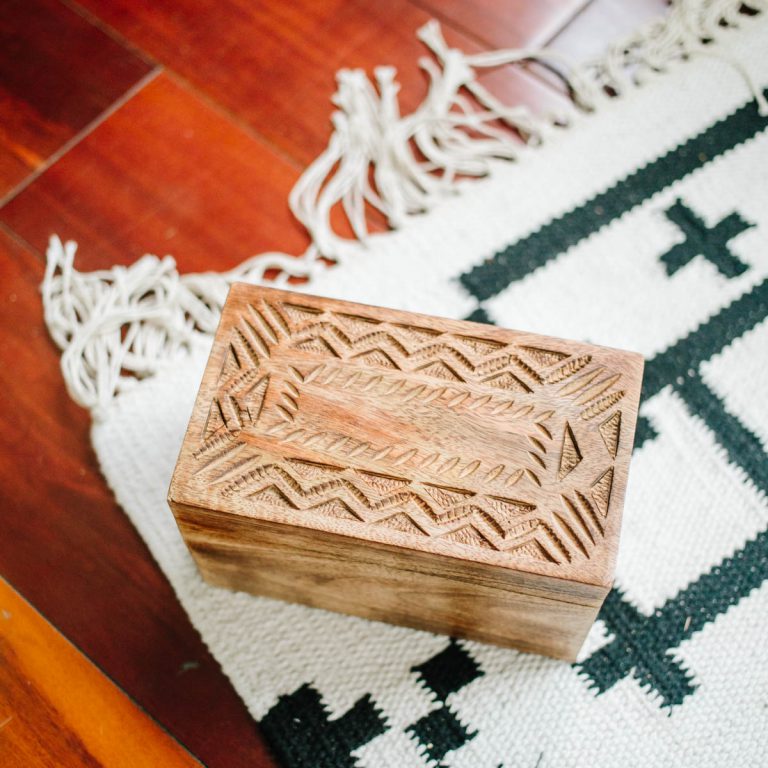 We also think that the October Tea Time Artisan Box will have some green tea from Sri Lanka. Possibly even the mug and saucer pictured in the theme image could be in the box. What else do you think is in the Tea Time Premium Artisan Box?
October Artisan Box options are available for all active subscribers in their subscription settings October 1st – 5th.
GlobeIn Artisan Box Coupon
Save now on new GlobeIn Artisan Box subscriptions! Use GlobeIn Artisan Box coupon code FREESHIP at checkout to get FREE shipping on your first Artisan Box.
Use code FREEBASKET3 to get a free Basket with any 3 month GlobeIn Artisan Box subscription.
GlobeIn coupon code FREEMUG6 gives you a free mug with 6 month subscriptions and code FREEBOX12gives you a FREE box with 12 month subscriptions.