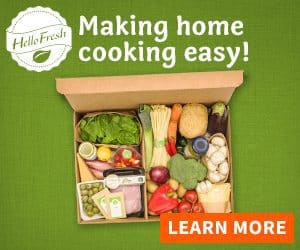 Cooking delicious dinners at home easy with HelloFresh! For a limited time, get a $50 Discount on your First two Boxes! Use code HELLOMAY50 at checkout to claim your $50 savings.

As a HelloFresh subscriber, you'll enjoy fresh ingredients and easy-to-follow recipes for you to prepare at home. Join today for you $50 discount on your first two boxes from HelloFresh today! Use HelloFresh promo code HELLOMAY50 to save now.

Valid for new customers only. Classic, Veggie or Family Box. Ends 5/31/2016.