Your home's appearance and decor can have a big impact on your general mood. Since your home is where you look to relax or spend quality time with friends and family, it's important to create a home you feel comfortable in. Check out these easy home improvements projects and home decor ideas that also improve your life.
Home Decorating Tips to Improve Your Mood
Decorate your home in a way that expresses your personality and what you're looking for in a home will help you be happier at home. Consider how comfortable you want to be while relaxing at home. You should try to fix any thing you don't like about your home's furniture and decor. Even making the smallest change in your home can have a big impact.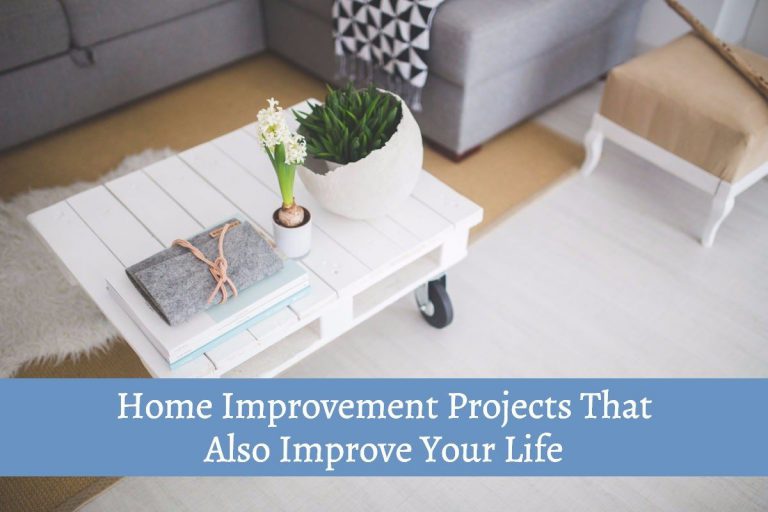 Replace any uncomfortable desk chairs if they're cursing back pain.
Struggling to reach high shelves? Consider lowering them or removing them altogether.
If you can be clumsy and are constantly running into your coffee table, consider purchasing a circular one to protect your legs from any further bruising. You might also consider an oversized ottoman that doubles as a foot rest and storage space.
Place living plants through the home to help improve your emotional well-being. Not only can plants help reduce stress, they also improve the air quality in your home. If you enjoy the smell of flowers, pick up a bouquet from the store and enjoy the sweet aroma in your home. Subscribe to monthly gardening subscription boxes to start growing your garden.
Lighting not only impacts the way it's viewed, it can impact your mood. Rooms that are bright and filled with light, not only help you see properly, but also help boost your mood. Change any harsh lights to more calming bulbs and make sure you have ample light to read. Replacing your light figures is an ideal DIY project for beginners.
Easy Home Improvement Projects to Improve Your Life
Build a patio or outdoor living space for you to turn into an outdoor retreat. A comfortable outdoor space is almost like adding another room to your home. You can add a fire pit or grill or other patio decorations to help you enjoy your tie outside. It may also increase your property value!
Give your home's exterior a face lift and make pulling into your driveway a homecoming you enjoy. A fresh coat of paint on the exterior, doors and windows can make a huge difference in how your home looks and makes you feel as you arrive home. Fix any leaks in the roof. Keeping your home well maintained will help prevent headaches down the road.
Refresh your home's exterior and make pulling into your driveway an experience to be savored. Fixing up the roof or old windows, and repainting the exterior can really make a difference in how your house looks from the outside.
Since you spend so much time at home, it's important that you're as happy as you can be when you're there. You want to enjoy your home. With these easy home improvement projects and DIY projects that improve your life and your home, you can boost your mood and possibly add value good bit of time in your home, it is important that you enjoy it. This is why you should continually try to change up your surroundings, which could also add value to your home.