August Horror Block subscriptions close in just 4 days! Get a sneak peek into the Horror Block August 2016 horror subscription box with these Horror Block box spoilers. Horror Block delivers monthly horror subscription boxes featuring $60 worth of curated horror collectibles, including a gruesome exclusive horror t-shirt. There's also a $10 credit to Shirt Punch in every horror-themed nerd box.
The August 2016 Horror Block has a EXCLUSIVE Supernatural item.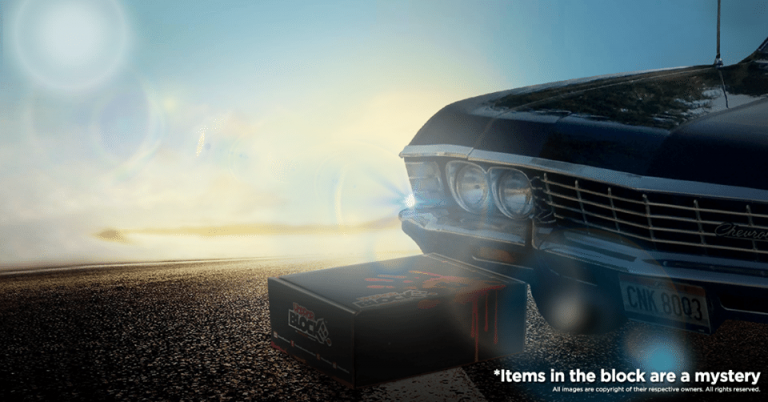 Sam and Dean are constantly on the road. Well, this month in Horror Block you'll be able to pass the time just like they do!
The Horror Block August 2016 monthly horror boxes also have an EXCLUSIVE Ghostbusters item.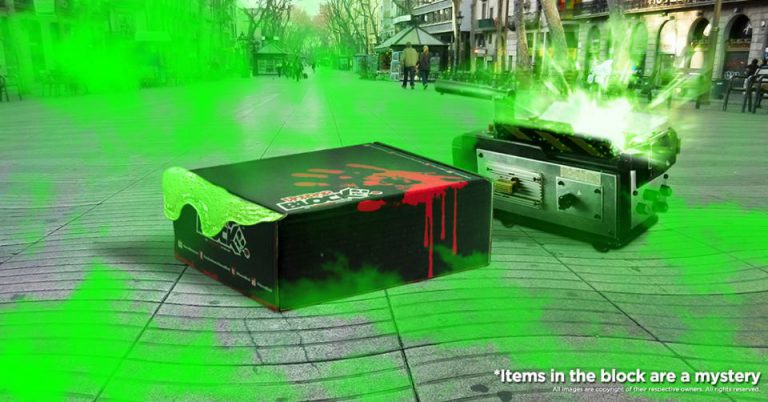 Finally, there's a Texas Chainsaw Massacre collectible and more horror goodies in the August Horror Block mystery horror boxes.

Which August Horror Block spoiler are you most excited to receive?
HURRY! August Horror Block closes in just 4 days on August 25, 2016. Subscribe today!
Horror Block August 2016 Coupon Code
Save 15% off monthly Horror Block subscriptions when you use our exclusive Horror Block coupon code FindSubBox16 at checkout. Get additional automatic discounts with multi-month and multi-block subscriptions!