May Horror Block subscriptions close tomorrow, May 25th! Get a sneak peek into the Horror Block May 2016 horror subscription box with these box spoilers. Plus, see how you could win a year's worth of all Nerd Blocks. Horror Block delivers monthly horror subscription boxes featuring $60 worth of curated horror collectibles, including a gruesome exclusive horror t-shirt.
The May 2016  Horror Block has an EXCLUSIVE Friday the 13th item, including this Friday the 13th Funko Pop! Collectible Tin that features 3 iconic horror legends.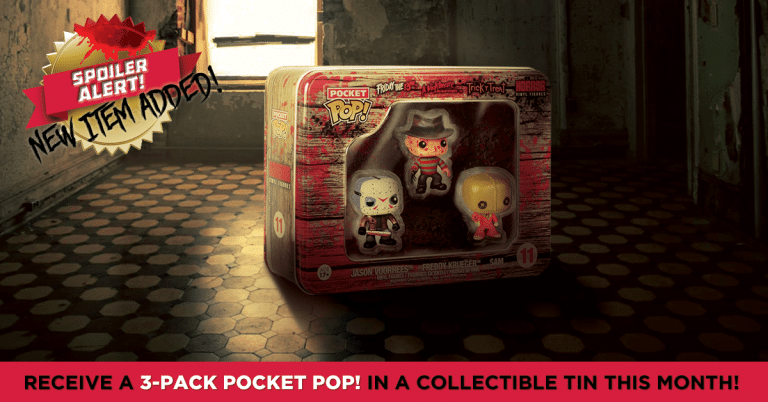 The Horror Block May 2016 monthly horror boxes also have an EXCLUSIVE Penny Dreadful item.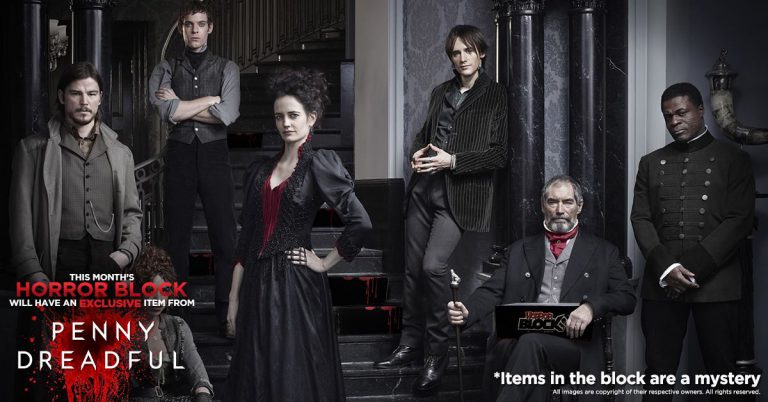 Many people are familiar with classic literary characters like Dr. Frankenstein and Dorian Gray. "Penny Dreadful" brings those and other characters into a new light and Horror Block is bringing an EXCLUSIVE Penny Dreadful item to you!
Nerd Block has also revealed that an exclusive GREMLINS item is in the box.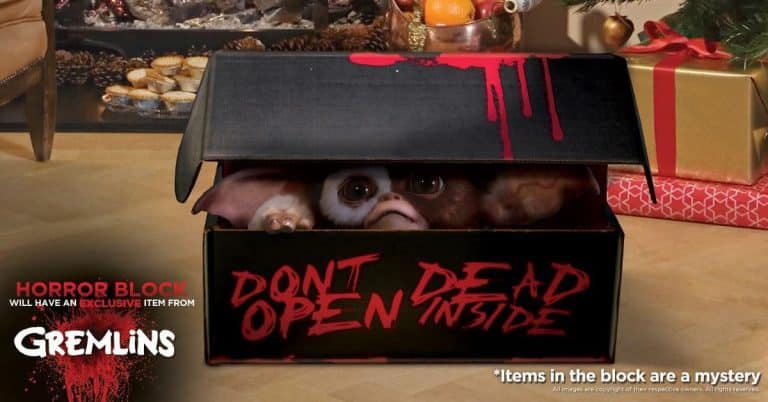 Creeping their way into the May Horror Block, an EXCLUSIVE item from Gremlins! Just don't feed them after midnight!
Finally, there's an EXCLUSIVE The Omen item in the May Horror Block mystery horror boxes. As an added bonus, 2000 lucky Horror Block subscribers will receive a Limited Edition RED The Omen Vinyl Record!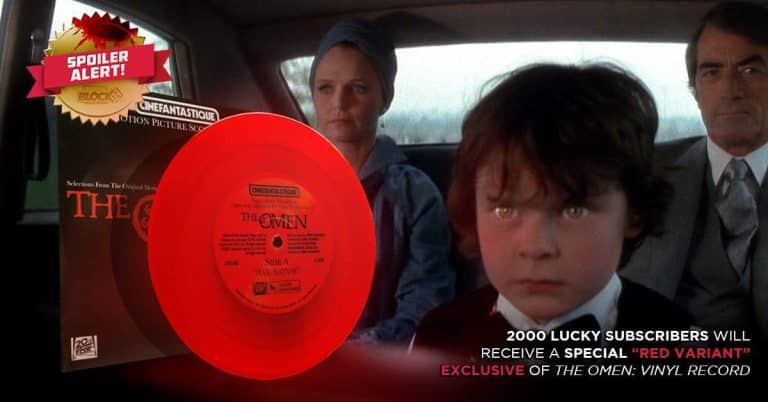 Which May Horror Block spoiler are you most excited to receive?
HURRY! May's Horror Block closes TOMORROW, May 25, 2016. Subscribe by May 25, 2016 for your chance to win the May Horror Block Beast Block and to be automatically entered to win a grand prize of EVERY Nerd Block for an entire YEAR!
Horror Block May 2016 Coupon Code
Save 15% off monthly Horror Block subscriptions when you use our exclusive Horror Block coupon code FindSubBox16 at checkout. Save up to 25% automatically with multi-month and multi-block subscriptions!