Citrus Lane delivers a personalized box of toys, books, and other products select for your child's age, stage, and gender. We have box spoilers for the Citrus Lane January 2015 boxes!
Here are a few of the items you may find in your child's January 2015 Citrus Lane box:
For Baby
Skip Hop Giraffe Safari Chime Ball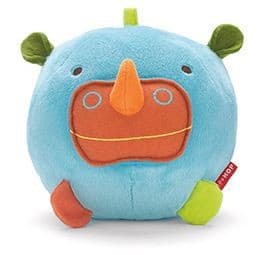 Roll and chime – it's wild animal playtime!

This easy-to-grab cuddly creature helps baby develop important motor skills. He chimes gently when hugged and rolled, and his soft details are fun for little hands to touch and feel.
For Toddler
Chronicle Books I'll See You In The Morning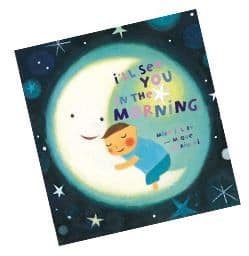 Now available in board book, this dreamy little book is like a hug and a kiss goodnight. Reassuring and loving, it's sure to become a favorite part of every child's bedtime ritual.
For Preschool Girl
GoldieBlox Blox & Bits Expansion Pack
Looking to get started with GoldieBlox? Blox + Bits Expansion Pack includes 3 wheels, 8 blocks, 16 axles, 4 washers, 1 crank, re-usable parts bag, and 5 design ideas.
For Preschool Boy
Plus-Plus Midi Basic Set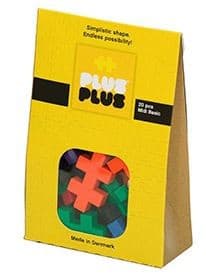 Little hands find Large Plus-Plus to be rewarding construction fun. 20 brilliant pieces to create small buildings, compact vehicles, jewelry, animals… whatever imaginations dream up! Lay Plus-Plus pieces flat on the table to create patterns. Build them up to make elaborate structures.
What do you think about the January 2015 Citrus Lane box spoilers? 
Not a current Citrus Lane subscriber? Use Citrus Lane coupon code WINTER40 to save 40% off your first Citrus Lane Box. Coupon code expires 11:59PM, December 30, 2014.