Jewelry subscription boxes are a fun way to keep up with jewelry trends. Like with fashion, jewelry also follows seasonal trends. You can always find the perfect jewelry style and color combination that is right for you. Most people love to wear and own jewelry, but not everyone knows how to properly maintain the jewelry they receive as gifts or from their monthly jewelry subscription box. If you don't want to have to replace your jewelry, it's important that you learn how to care for it. This article shares some advice and jewelry cleaning tips to give you a starting point on properly cleaning and caring for your jewelry.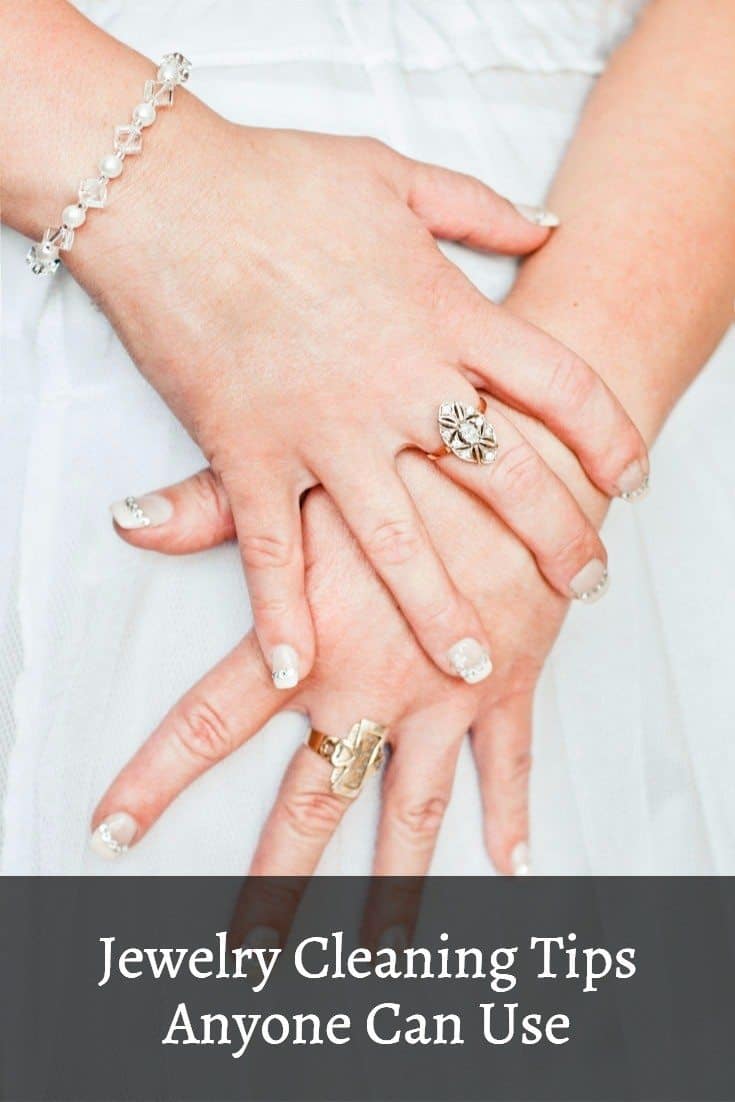 Jewelry Cleaning Tips
Always plug your sink drain before cleaning jewelry over it. Remember that your hands will be slippery, and cherished jewelry can disappear without warning. Putting a plug in the drain will prevent this from happening, if you do accidentally drop it.
If you have a large collection of fashion jewelry, only clean with a damp cloth or natural jewelry cleaning method. Using polishing cloths or jewelry cleaning liquids will eat away at the top layer, causing the base metal to show through. After you finish cleaning, keep your jewelry stored away to prevent any damage or tarnish.
For a quick jewelry cleaning that will make your jewelry sparkle and shine, soak your jewelry in a glass of water with an Alka-Seltzer tablet for a couple of minutes. Remove and dry for a quick jewelry cleaning.
Do not use ultrasonic cleaners and jewelry cleaning liquids on your precious and semi- precious gemstones. Most gemstones are easily damaged and their properties become corroded by the chemical properties in jewelry cleaning liquids. Ultrasonic cleaners can shake the gemstone settings apart and deteriorate the glue used to secure the gemstone in the setting.
To clean pearl jewelry, place your pearl jewelry piece on a soft, clean cloth. Using a small brush, clean each pearl with a mixture of warm water and a drop of shampoo. Rinse the pearls using a clean damp cloth to finish cleaning your pearls.
Removing Tarnish from Jewelry
For silver jewelry items that have tarnished, dip a soft cloth into a mixture of a few drops of mild dish soap and warm water. Gently clean the jewelry by rubbing with the cloth, then rinse in cool water. Buff with a soft dry cloth until the jewelry piece is dry.
To remove heavy tarnish build-up on silver jewelry, create a paste of baking soda and water (mixed 3:1). With a damp cotton cloth or sponge, work the paste into the silver jewelry it, then rinse and buff dry. Avoid using paper towels or they might scratch the jewelry. Also, do not soak silver jewelry or it will increase the tarnish on your jewelry.
Now you have a few easy jewelry cleaning tips to help you keep your jewelry looking great for years to come. Hopefully you've learned something new along the way.