Every month, the Nerd Block subscription box delivers a themed mystery box of nerd gear. Nerd Block has announced a few box spoilers for the July 2014 Nerd Block boxes.
The July 2014 Nerd Block will include TWO Star Wars items, in addition to several non-Star Wars items. In addition, this month Nerd Block partnered with San Diego Comic-Con International and the July Block will feature one SDCC related item. (Hint: both Stan Lee and Joss Whedon play a role in the SDCC item and it may be related to a desk collectable!)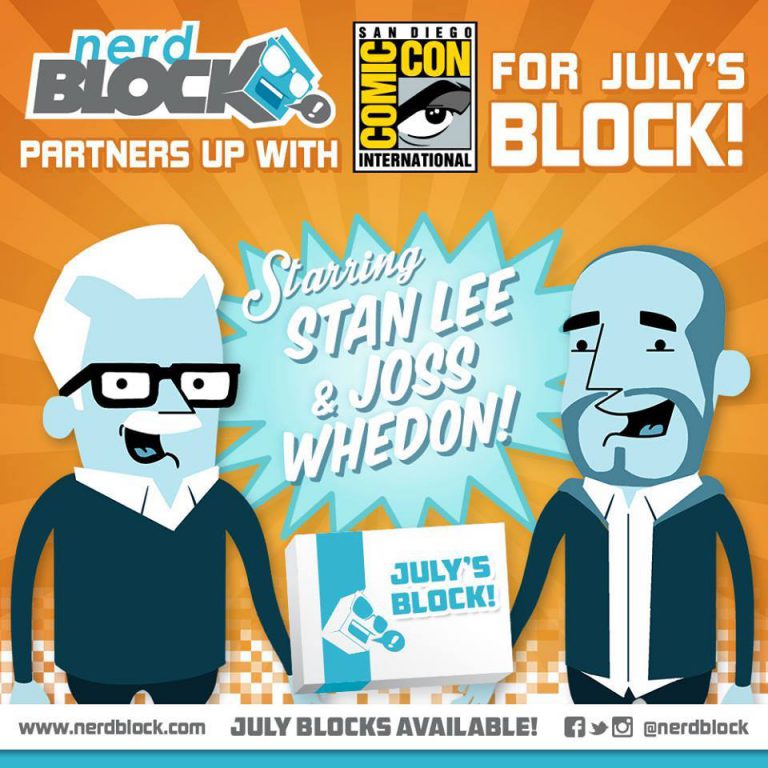 July's Nerd Block will not only make you feel like you're at Comic-Con, it will also give you a first hand look at what it's like to attend the world's most anticipated all-things-nerd celebration!
July Nerd Block Monster Block
Every month, one Nerd Block subscriber is randomly chosen to win that month's Mosnter Block.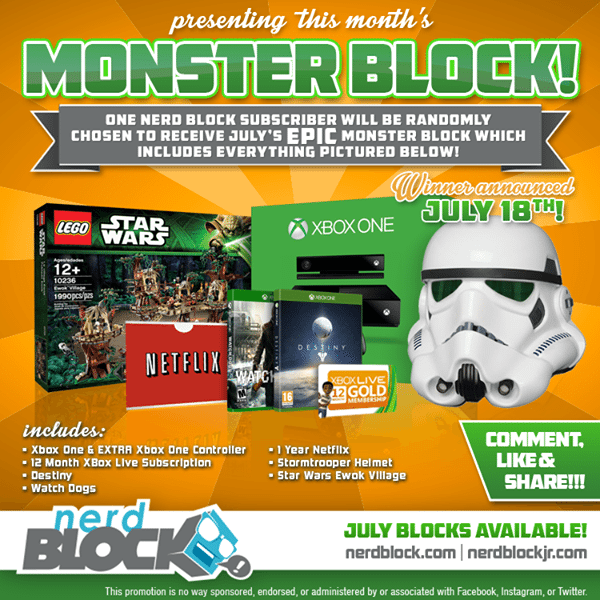 The July Nerd Block Monster Block includes:
Xbox One
Destiny
Watch Dogs
Extra Xbox One Controller
Xbox Live 12 Month
Stormtrooper Helmet
LEGO Star Wars Ewok Village
1 year Netflix subscription
Are you excited to get your July Nerd Block box?