Treat your inner nerd every month with the Nerd Block subscription box. Nerd Block boxes are filled with a custom, limited edition t-shirt along with toys and collectables from your favorite brands and more! Nerd Block has just announced box spoilers for the June 2014 Nerd Block box.
The June Nerd Block box will contain not 1, but TWO exclusive t-shirts.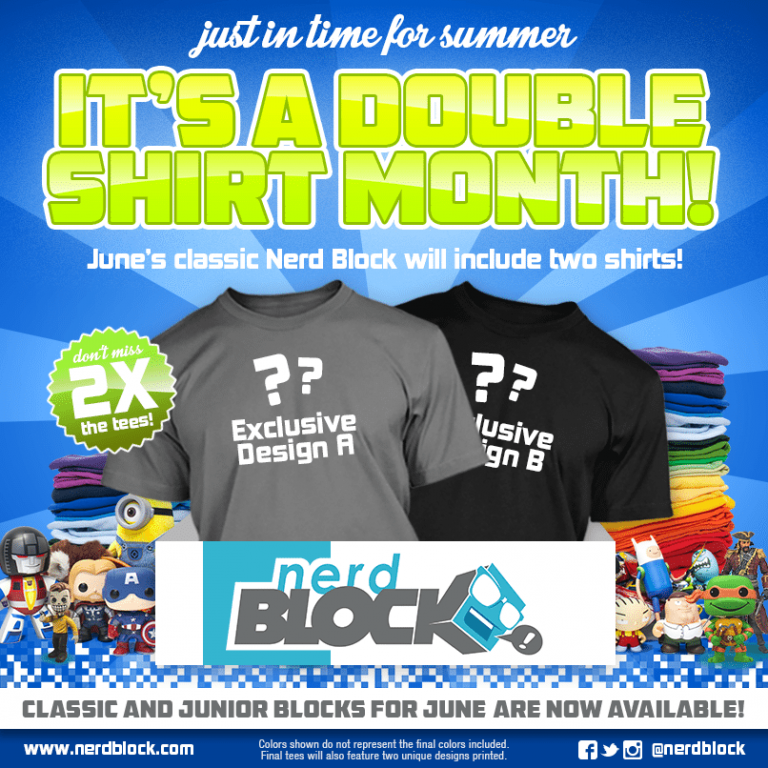 In addition, the June 2014 Nerd Block box will have an item that will make Dr. Who fans cheer.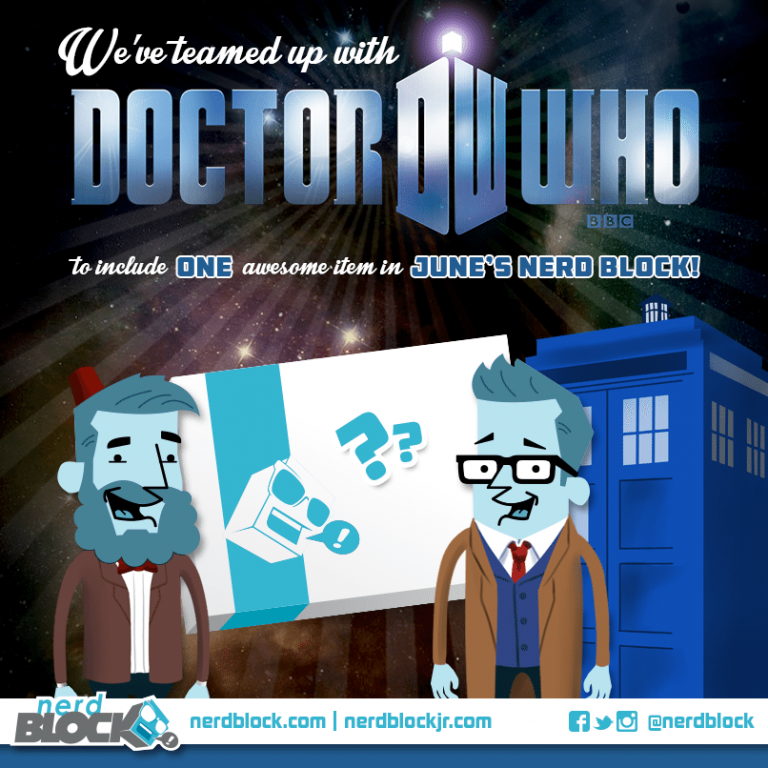 Nerd Block has also hinted that there may be something in the June Nerd Block box for trekkies!
Are you excited for the June Nerd Block?