Pampered Mommy Box has shared a sneak peek into the June 2016 Pampered Mommy Box. Pampered Mommy Box delivers monthly subscription boxes for mom featuring 5-7 bath, beauty and other pampering presents moms will love. The Pampered Mommy Box June box will have a FULL-SIZE AmpliLash mascara by MakeupEraser!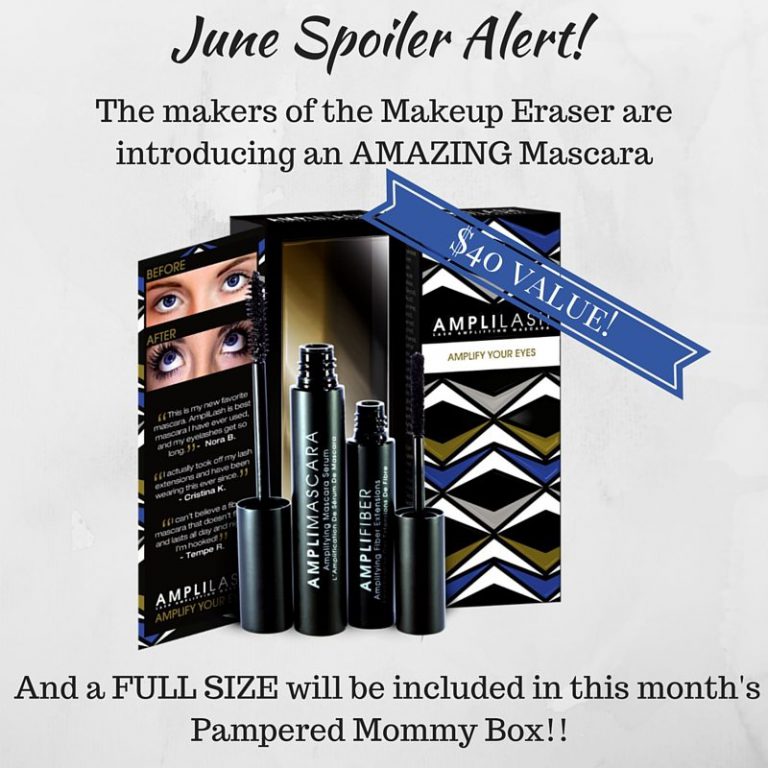 AmpliLash is a super-rich black, amplifying fiber lash formula that lasts all day and all night. When properly applied, there is no clumping, no flaking, no smudging and no irritation. Yet AmpliLash easily washes off with warm water and a MakeUp Eraser.
The AmpliLash mascara has a $40 value (more than the cost of one Pampered Mommy box!) and the June Pampered Mommy Box will be one of the highest value boxes to date. The June 2016 Pampered is available now through June 19th. They HAVE been selling out, so join Pampered Mommy Box today if you want the June box.
What do you think about the June  Pampered Mommy Box spoiler?