We have a sneak peek at the beautiful French-designed jewelry item in the June 2017 Emma & Chloé Box! Every month, Emma & Chloé delivers handmade jewelry designs from France's most up-and-coming artists. The June Emma & Chloé jewelry box has thisCVadi Jewels SUNHORN necklace by designer Vadine Sister in either Gold or Silver (depending on your metal preference) – an $86 value!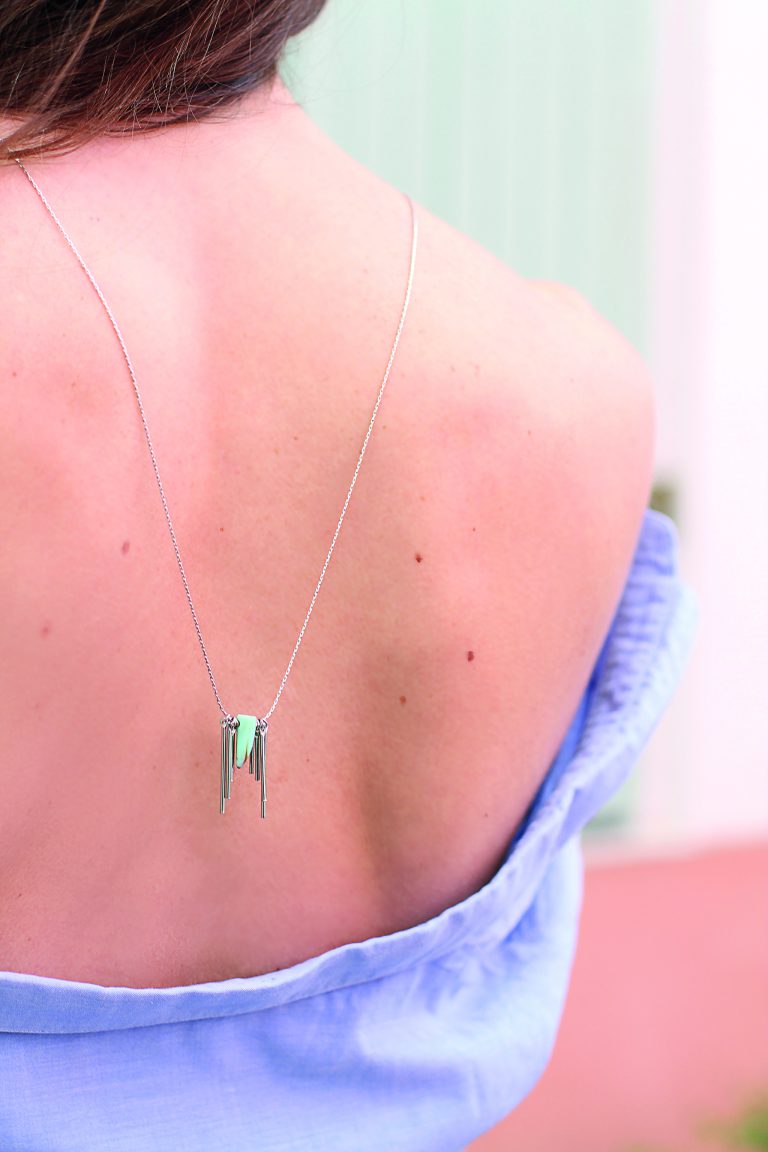 This SUNHORN river stone necklace falls elegantly in front or behind your neck. Made of brass, it comes gilded with gold or soaked in a silver bath; the horn river stone is cut in bright white or turquoise.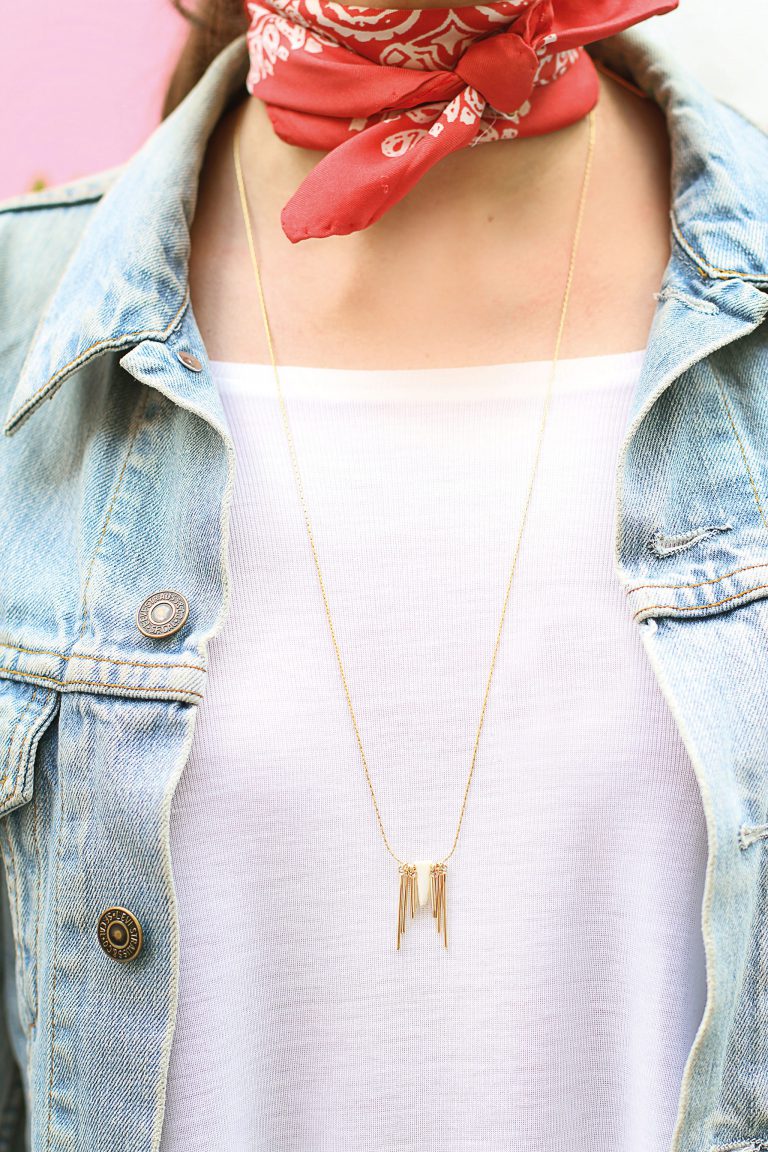 Subscribe to to Emma & Chloé by June 30th to get the June 2017 box. Here's how some trendy fashionistas are styling this gorgeous necklace.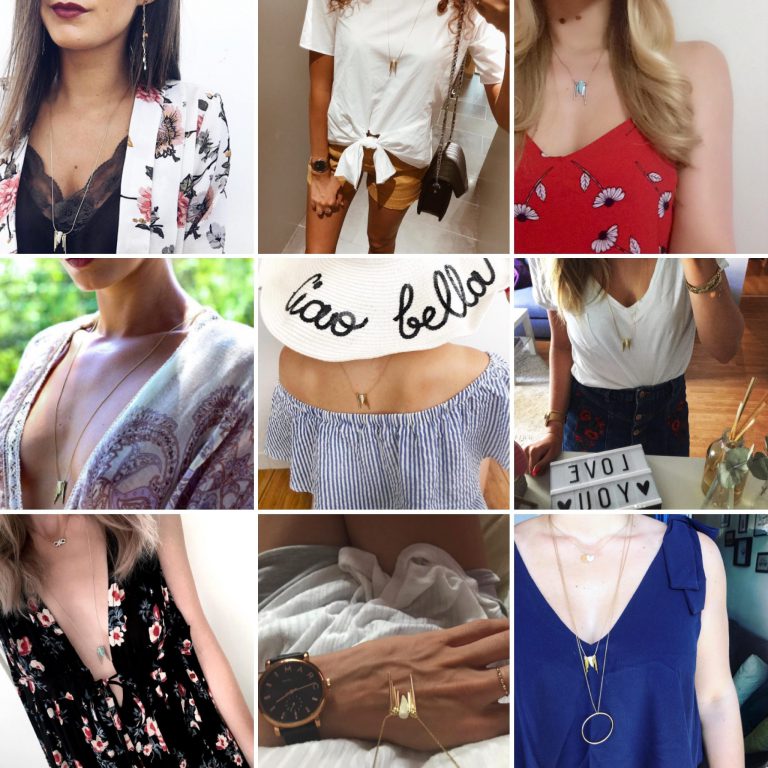 June 2017 Emma & Chloé Coupon
Shop the Emma & Chloé Summer Sale and save! Sign-up now and use code FREEBOX1 at checkout to get your 1st Emma & Chloé box FREE with new 3 month subscriptions. The regular price of a 3-month subscription is $105 but with this offer you'll get the 3-month subscription plan for $70 total. That's LESS than the retail value of the June jewelry item!
Missed the Free Box offer? We're excited to bring you an exclusive Emma & Chloé promo code! Use code FINDBOXES at checkout to save 50% off your 1st jewelry subscription box!
June 2017 Emma & Chloé Sneak Peek