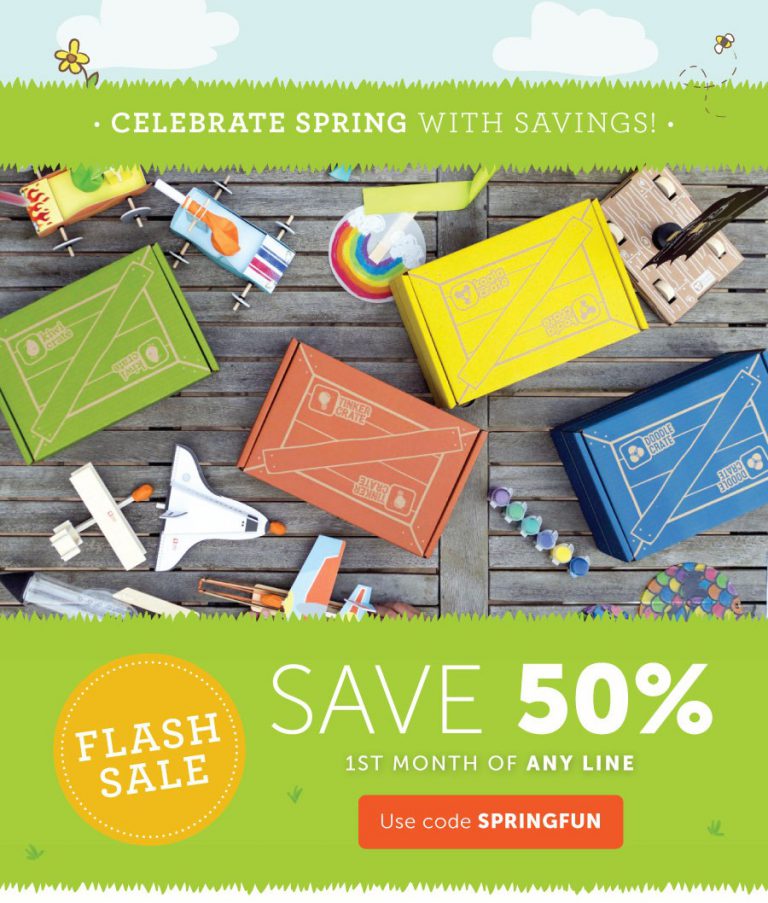 Have a child who loves to craft, build, or create? Shop the Kiwi Crate Flash Sale and save 50% off the 1st month of any Kiwi Crate brand when you use Kiwi Crate coupon code SPRINGFUN at checkout. That's less than $10 for your first Kiwi Crate, Koala Crate, Tinker Crate or Doodle Crate.
But hurry, this sale ends at 11:59PM TONIGHT! Sign-up for Kiwi Crate today and save 50% off with code SPRINGFUN.
Promotion SPRINGFUN is only valid on subscription purchases and does not apply to Shop purchases, sibling add-on or Canadian shipping charges. Expires 11:59pm March 30, 2016.